Chambersburg Rotary Club Flags for Heroes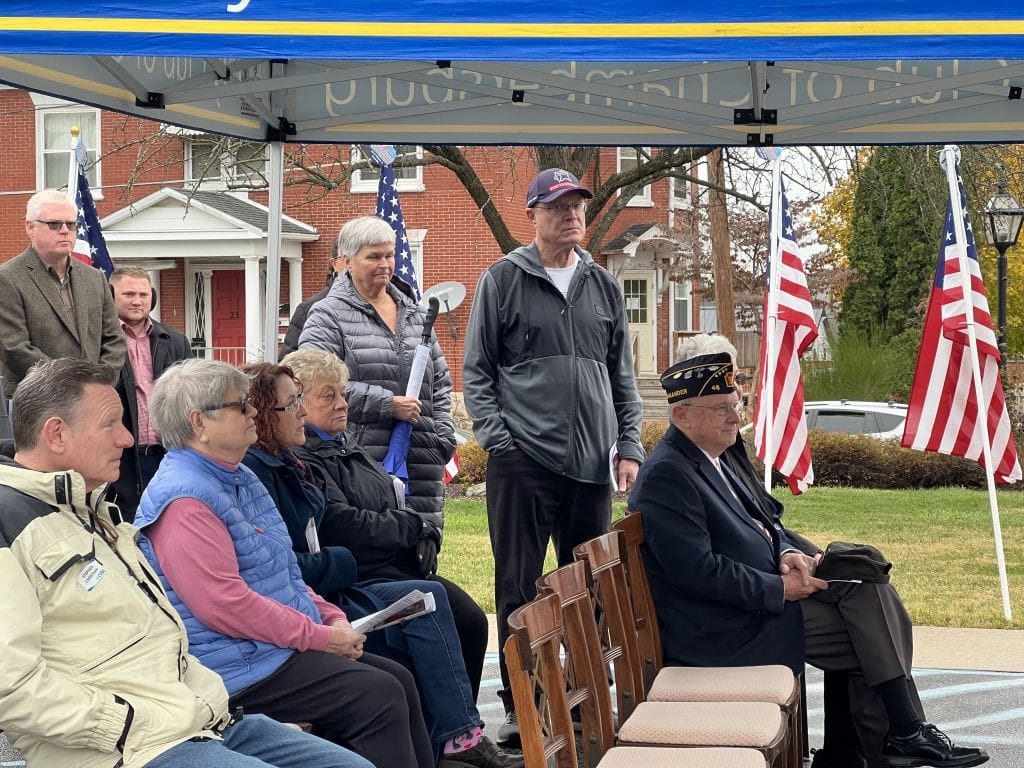 We were honored to support the Rotary Club of Chambersburg and attend their Flags for Heroes Field of Honor Opening Ceremony today.
Rotarians recently placed 200 American Flags on the lawn of Sellers Funeral Home & Cremation Services, Inc. The purpose is to honor and remember our veterans and heroes of the past and present.
Each U.S. flag represents an individual and tells a story. Flags were sponsored to honor individuals currently serving in our military, fallen servicemen & women and all veterans. This unique event is the perfect opportunity for all of us to remember and honor our many heroes.
Please consider taking time to visit the beautiful display and honor our veterans. The public is invited to visit the field from dusk to dawn from today through Sunday, November 19.
Sellers Funeral Home is located at 297 Philadelphia Avenue in Chambersburg, Pa. The Chambersburg Rotary Club is an active and well-known service organization in our community. Meetings are held on the first and third Thursdays of each month at the ELKS Lodge.