Ribbon Cutting: Mercy House of Chambersburg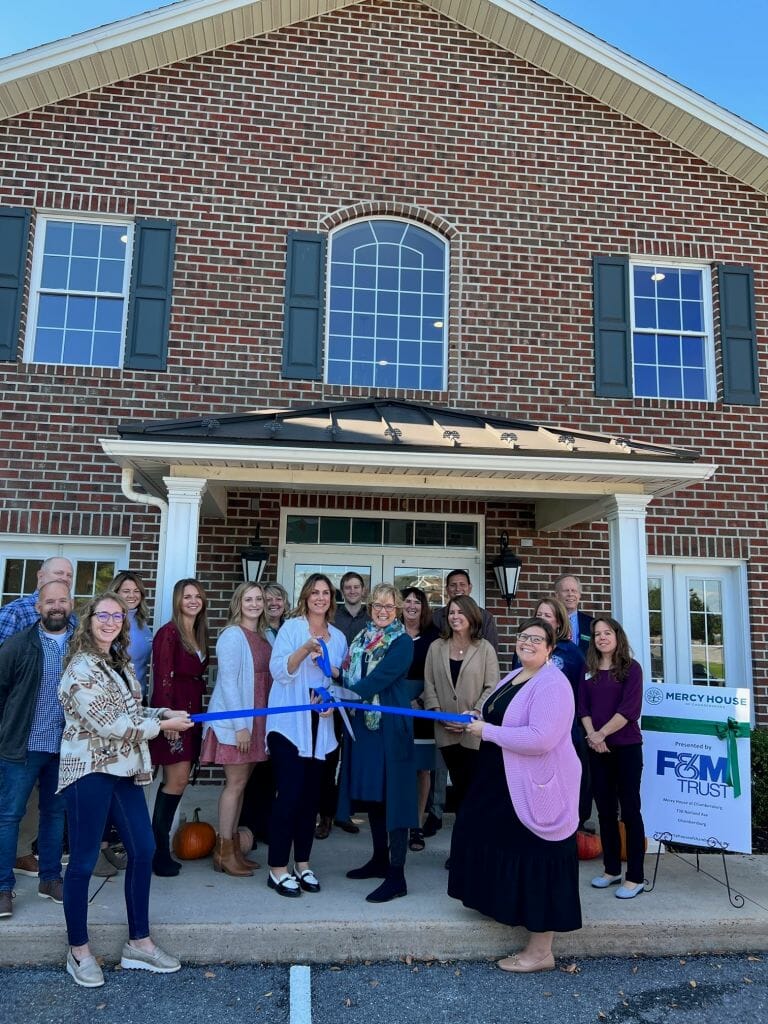 Congratulations, Mercy House of Chambersburg!
We welcomed them to Chambersburg on October 10 with a ribbon cutting ceremony and open house. They are located at 730 Norland Ave. in Chambersburg, Pa.
Mercy House of Chambersburg's mission is to offer comfort-based personal, emotional, and spiritual care to guests of Mercy House; to provide support for families and friends of guests; and to coordinate community education, engagement, and involvement.
Mercy House is designed for and focused on comfort care at the end of life. Individualized round-the-clock care is provided in the community home setting by a dedicated team of trained caregivers and volunteers. As an independent nonprofit, Mercy House partners with area hospice agencies, which manage patient clinical treatment. Mercy House provides a haven of compassionate care when a lack of caregivers and resources prevent a peaceful death at home, and is proud to be part of the movement to improve the end-of-life experience for individuals and families in our community. Learn more on their website at MercyHouseofChambersburg.org.
This article is part of the premium ribbon cutting service provided to CVBA members at the Advocate level and above. Contact us for more information on how to be featured on the blog.
Thank you for your membership with the CVBA, Greencastle-Antrim Chamber of Commerce and Greater Chambersburg Chamber of Commerce.