Visit Chambersburg Heritage Center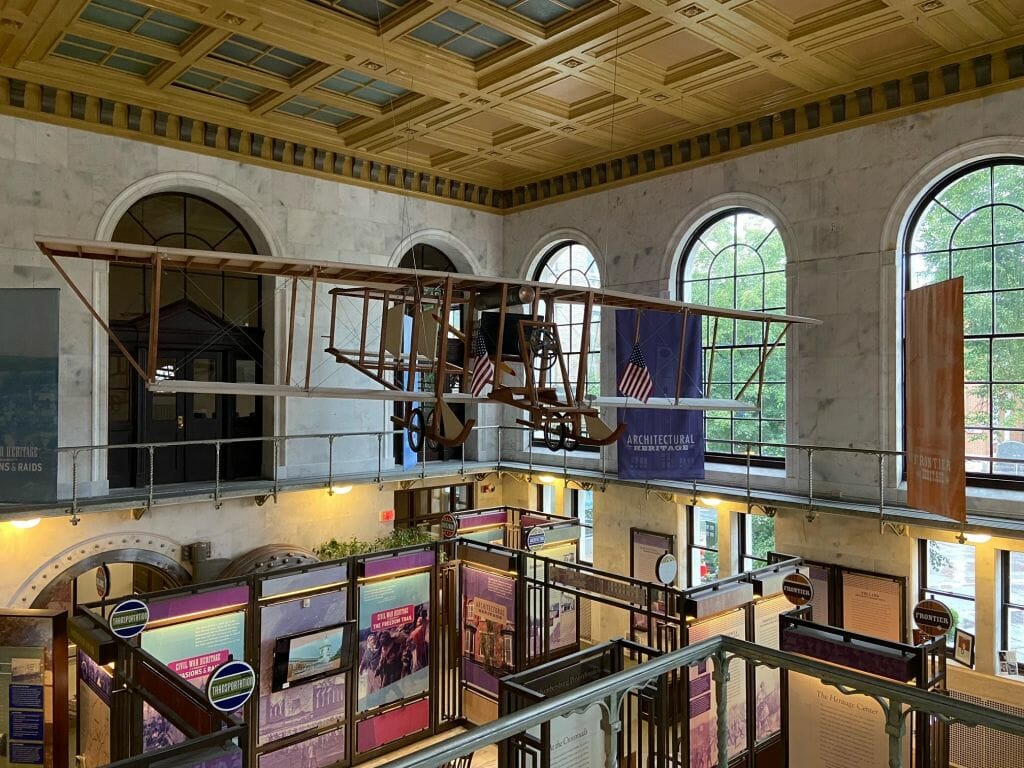 The Chambersburg Heritage Center & Gift Shop offers interesting exhibits focused on the history of Franklin County, Pa in the heart of downtown Chambersburg.
The Heritage Center is an interpretive center, explaining five areas of historical merit in Chambersburg and Franklin County through exhibits. There is also a Children's Activity Room, walking tours are available by scheduling in advance (fee included) and souvenirs are available in the gift shop.
The Heritage Center is a historic building located on Chambersburg's Memorial Square in the National Historic District and is a renovated 1915 marble bank building, the former Valley National Bank. The address is 100 Lincoln Way East in Chambersburg, Pa.
Be sure to stop in the gift shop for unique local wares, postcards, clothing and so much more. Admission is free! The Heritage Center is open from 8 a.m. to 4 p.m., Monday through Friday.
For more information about tours, the gift shop and events, call 717-264-7101 or email bcassada@chambersburg.org. Learn more at Chambersburg.org/HeritageCenter.