Adult Leadership Course Begins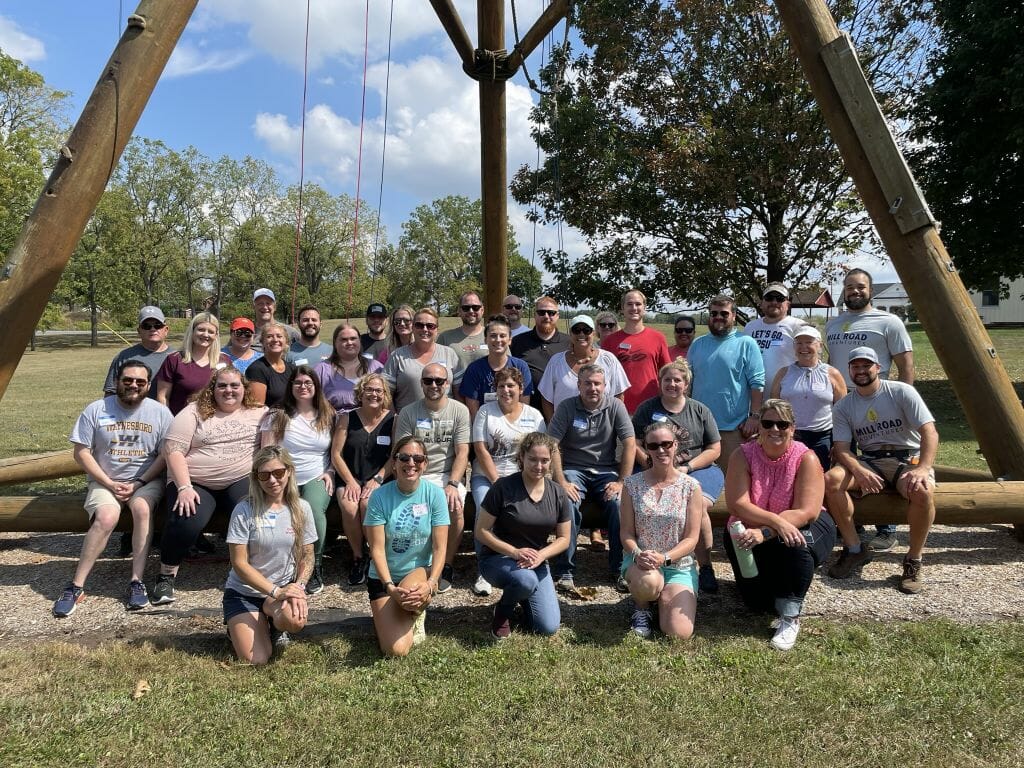 The Leadership Franklin County Community Class of 2024 kicked off the program by completing their team-building retreat in early September. The course is designed to provide personal and professional development opportunities to help train the next generation of community leaders and volunteers.
The group of 22 adults engaged in various activities during the retreat and were led by Mark Keck of Folium Inc. and Randy Wilson of REEL PD. The students will enhance their professional skills during monthly meetings and also complete a group project benefiting nonprofit organizations in Franklin County.
Congratulations to the LFCC Class of 2024 for completing your team-building retreat! The students include: James Alexander, Jamie Baker, Jacob Barling, Carolyn Clouser, Ryan Coll, Kira Coy, Stefano Cucuzza, Vera Culum, Mariana Espinosa, Jake Fulton, Annisa Glunt, Heather Goshorn, Jessica Hatch, Dorie Heyer, Marissa Hockenberry, Richard Keyser, Kim Moyer, Krista Murr, Wendy Stutzman, Steven Thomas, Kia Treml and Courtney Winklbauer.
Special thanks to these businesses for investing in the community leadership development of the students: Chick-fil-A Chambersburg, Corning Credit Union, F&M Trust, First Start Partnerships for Children and Families, Franklin County Government, Grocery Outlet, Healthy Communities Partnership of Greater Franklin County, Inc., Keystone Health, Letterkenny Army Depot., Occupational Services, Inc., Orrstown Bank, Patriot Federal Credit Union, SEK, CPAs & Advisors, WellSpan Health and Wilson College.
Special thanks to F&M Trust for sponsoring the program! Learn more about Leadership Franklin County at Chambersburg.org/chamberfoundation.