Meet Mark Hollar, Membership Director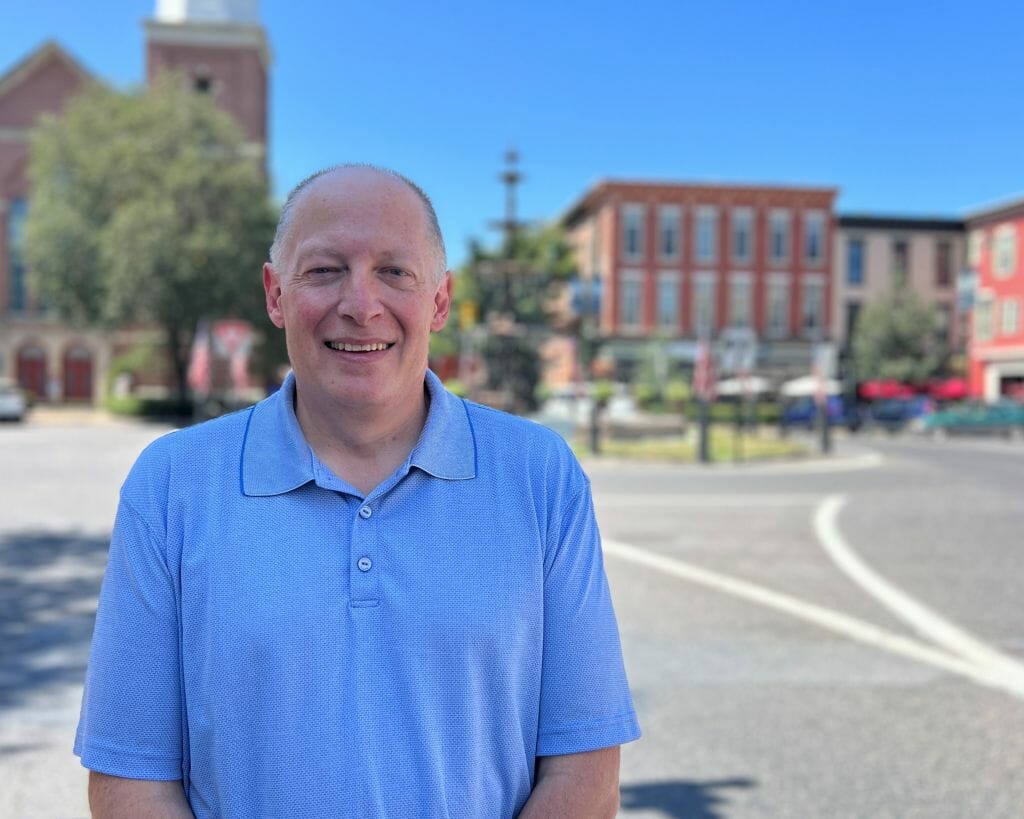 The Cumberland Valley Business Alliance (CVBA) is pleased to announce Mark Hollar as the new membership director who will serve more than 800 members of the business community. 
Mark has served as a CVBA Ambassador for the past three years and previously worked for The Franklin Shopper as the sales and operations manager. He has more than 18 years of experience in the sales world including business to business relations, mass market accounts and business to consumer relations.
"I am thrilled to take on this new role with the CVBA," said Mark Hollar, membership director of the CVBA. "As a lifetime resident of the greater Cumberland Valley, I am excited to begin working with the many businesses that make up the region I call home. I am passionate about helping promote and champion our local businesses and the services they provide to the community. I look forward to meeting the members and getting to know them on a professional and personal level."
Mark is a graduate of Indiana University of PA and attended Chambersburg Area Senior High School. He brings a wealth of knowledge to the team and is experienced in promoting, marketing and advertising programs to locally owned, independent businesses.
Mark is well-known in the community and is a member of The Presbyterian Church of Falling Spring where he has served in the nursery, Vacation Bible School, summer camp and on various church boards. He has also volunteered as the president and vice president of the Shippensburg Aquatic Club and was a certified U.S. Swimming Official.
Mark currently resides in Shippensburg with his wife Jill and two daughters. Jill is a school counselor for the Cumberland Valley School District and his daughters are both in college. His family also has two rescue beagles and two rescue cats. Mark enjoys reading, golfing, smoking meats and being outdoors.
In his new role, Mark will oversee membership recruitment and retention initiatives for the CVBA, Greater Chambersburg Chamber of Commerce and Greencastle-Antrim Chamber of Commerce. He will coordinate mixers, ribbon cuttings and grand openings, the Chamber golf tournament and other networking events. Mark will be introducing himself to many businesses in the days ahead and will work closely with the CVBA Ambassadors. To speak with him directly, call 717-264-7101 ext. 202 or email mhollar@chambersburg.org.
The Cumberland Valley Business Alliance is a partnership between the Chambersburg and Greencastle chambers of commerce. Its mission is to help its members prosper and enhance the quality of life in the Cumberland Valley region. Learn more at CVBAlliance.org