Ribbon Cutting: Precision Trades & Services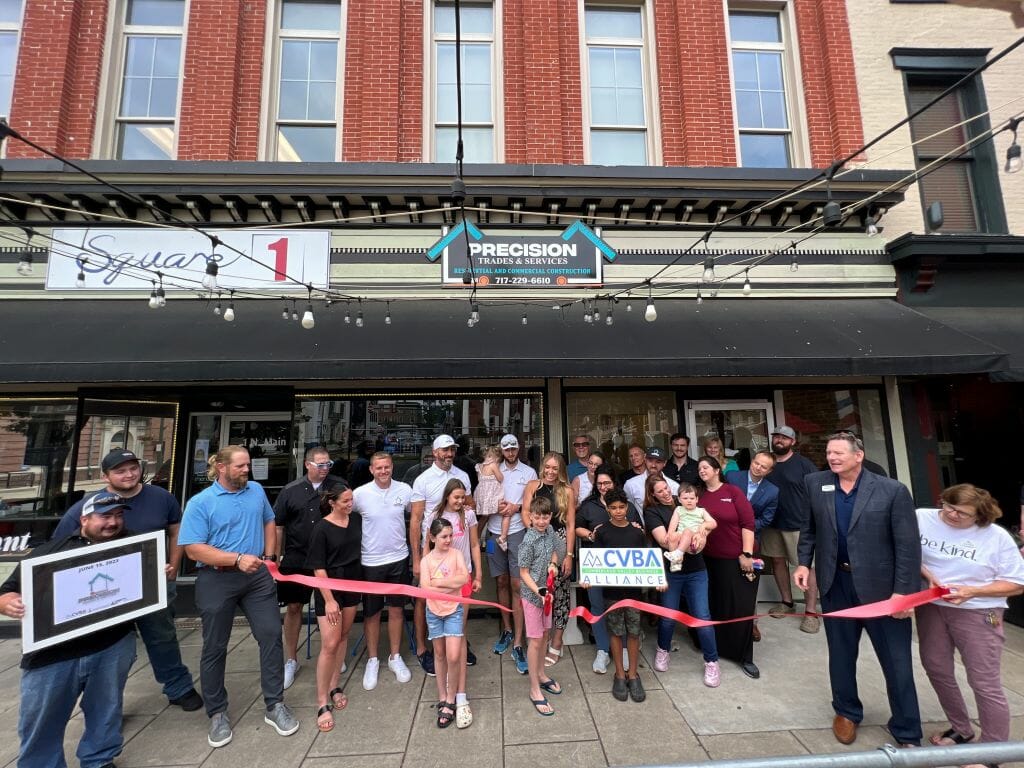 Welcome Precision Trades & Services to downtown Chambersburg! They recently moved into their new space at 5 North Main St. in Chambersburg.
Since opening their doors in 2021, Precision Trades & Services has been fully dedicated to client satisfaction. In all that they do, they strive to work meticulously and with integrity in order to provide high-quality results for their customers.
From small-scale to complex projects, Precision Trades works closely with their clients for outstanding results. Projects often include interior renovations, kitchen remodels, flooring and tile installation, blueprints and interior renovations, additions, bathroom renovations and more.
Precision Trades proudly services the following Pennsylvania, Maryland and West Virginia counties: Franklin, Adams, Washington, Berkeley, Fulton, Cumberland, Perry, Morgan and Jefferson. For more information, visit precisiontradespa.com or call 717-229-6610.
This article is part of the premium ribbon cutting service provided to CVBA members at the Advocate level and above. Contact us for more information on how to be featured on the blog.
Thank you for your membership with the CVBA, Greencastle-Antrim Chamber of Commerce and Greater Chambersburg Chamber of Commerce.