Leadership Program Graduates 21 Students and Names Alumni of the Year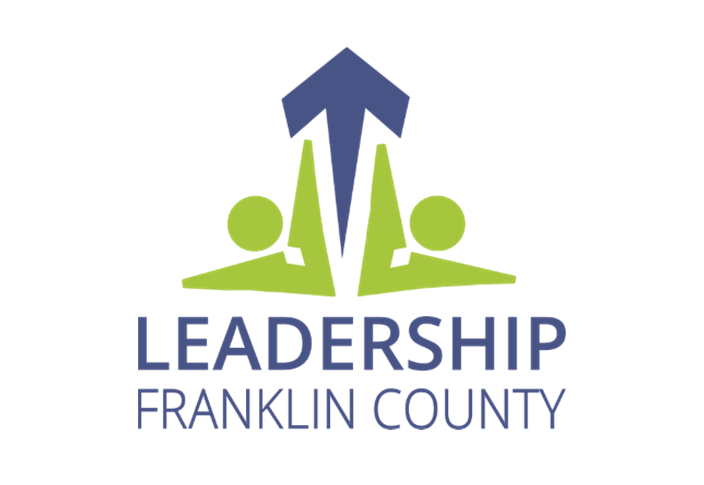 On May 10, the Greater Chambersburg Chamber Foundation hosted a beautiful ceremony graduating 21 students from the Leadership Franklin County Community (LFCC) program, recognizing one honorary graduate and announcing the 2022 Alumni of the Year.
Hosted at the 11/30 Visitors Center in Chambersburg, the LFCC is a nine-month leadership training course where professionals gain leadership skills, learn more about the community and find ways to serve local nonprofits.
The 2023 graduates included Chris Bailey of Wilson College, Stefanie Basalik of Montessori Academy, Nicole Boyd of Patriot Federal Credit Union, Hannah Bumbaugh of SEK, CPAs & Advisors, Evan Crider of Franklin County Visitors Bureau, Stephanie Decker of Shippensburg University, Sheila Greene of F&M Trust, Bryan Hawbecker of Franklin County Career & Technology Center, Emily Hutton of WellSpan Health, Holly Miller of Patriot Federal Credit Union, Andrea Mills of Chambersburg Area School District, Nicolesha Monahan of Orrstown Bank, Blanca Nizama of WellSpan Health, Sal Pontillo of Starr Insurance, Courtney Porter of WellSpan Health, Jessica Runshaw of Franklin County Housing Authority, Alicia Sheller of Capital Blue Cross, Kara Stitely of Letterkenny Army Depot, Megan Tate of UPMC, Megan Witmer of F&M Trust and Rebecca Zentz of Penn's Youth Initiative.
The students gathered once per month for leadership training, met with community leaders and visited different businesses throughout the region. They also worked outside of the classroom in teams to complete service projects for local nonprofits including the Exchange Club of Chambersburg, the Franklin County Visitors Bureau, Franklin Together Reentry Coalition, Shalom Christian Academy and Waynesboro Area School District.
The LFCC Steering Committee Class also recognized Jason Green as an honorary graduate of the program, presenting a graduation plaque to his family members. Jason was an employee of Occupational Services Inc. and started the program last fall but unfortunately, passed away in February.
"Our 2023 graduates worked very hard to expand their leadership skills and poured their hearts into their community projects," said Virginia Harriger, executive director of the Greater Chambersburg Chamber Foundation. "We are especially proud of our students in handling the unfortunate passing of Jason Green, whom we all miss dearly. This is a strong network of emerging community leaders, and I know they will help make Franklin County a better place to live and work."
The LFC Alumni Committee also recognized Duane Bock as the 2022 LFC Community Alumni of the Year for his community and career accomplishments. Duane is the vice president of commercial lending at ACNB Bank and is an incredible advocate for the business community. He serves on the Leadership Franklin County Youth steering committee, Leadership Franklin County Alumni steering committee, volunteers his time at community events and is always looking for ways to help those around him. Duane embodies all the attributes that LFC strives to instill in community leaders and he mentors many around him.
Applications to join the next LFC Community class are now available until May 12. Tuition is $1,500 with scholarships available; applications can be found at Chambersburg.org/Leadership. Special thanks to F&M Trust for sponsoring the LFC Community Class of 2023.
Leadership Franklin County is an initiative of the Greater Chambersburg Chamber Foundation, a 501(c)3 organization, and an affiliate of the Greater Chambersburg Chamber of Commerce. It is dedicated to promoting leadership, citizenship and workforce development. Learn more at Chambersburg.org/ChamberFoundation.