Member Spotlight: Pully Wissle Provisions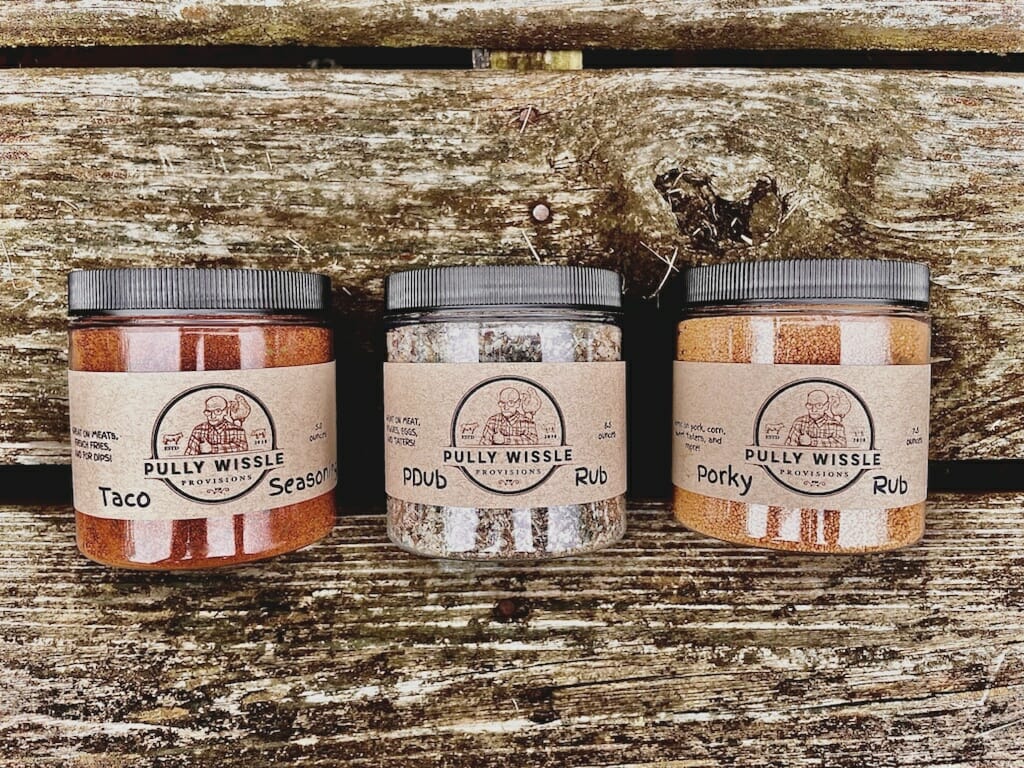 Pully Wissle Provisions was started in August of 2018 by Jason and Tarra Bachtell as a food truck/service business serving the South Central Pa. and Washington County, Md. areas. Upon request of a local small grocery store, we began packing our seasonings that we made for our food into pouches for sale at the store. Demand rapidly outgrew supply and we found ourselves as much of a small seasonings company as much as we were a food truck. Fast forward a few years and the food truck became too much to handle with daily workloads and the seasonings so it was time for a decision, the food service side had to be put on the back burner…for now.
Today Pully Wissle Provisions offers four different seasonings in unique "puck" style jars: P-Dub Rub, Porky Rub, Taco and our seasonal Wild Game seasoning "Trigger'd." Our offerings can be found at over 25 retail locations, and we're excited to be adding more each month. We've earned the respect of local and far away butcher shops for offering high quality seasonings at a great value and folks are excited to offer them in their retail establishments. Our products can also be found online at http://www.pullywissleprovisions.com. We're closing in on our five-year anniversary, and we're super excited!
Pully Wissle is an active member of the Cumberland Valley Business Alliance. For more information about joining the CVBA, please contact Membership Director Jordan Nace at jnace@chambersburg.org or call 717-264-7101.