Member Spotlight: Hickory Ridge Restaurant
At Hickory Ridge Restaurant, we specialize in award winning "Pennsylvania Slow Roast." Much of our menu is made from scratch and our motto is "Homemade because you deserve it!" We are famous for our bbq, roast turkey, freshly baked biscuits and homemade apple butter.
We are proud to be a member of our local chambers and CVBA to support the business community. We have been serving homemade dinners and desserts for many years.
We recognize our staff and thank them for serving our customers with top-notch service. We love our customers for coming back again and again. Our menu is a take on the community in which we live and serve. Breakfast options like homemade pancakes, waffles and French toast, along with the regulars like omelets, eggs to order and other specialties such as hashbrown casserole. Our lunch options feature delicious burgers, wraps, homemade soups and yummy salads. For dinner, we have PA Dutch favorites like roast turkey with filling and hamloaf. Other dinner platters include slow roast brisket, pork bbq, bbq ribs, country fried steak and seafood featuring our Maryland Style Crab cakes. We also have a kid's menu and a senior menu which includes a scoop of ice cream.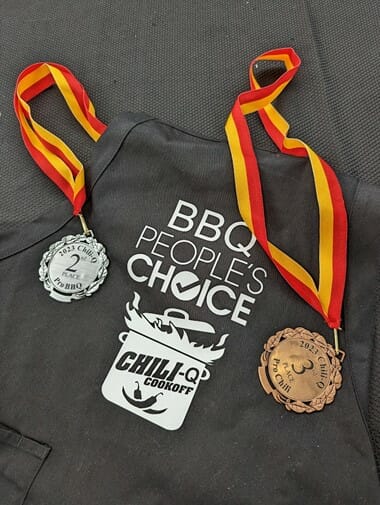 We also do full-service catering. From small groups, to business lunches, to large warehouses, employee appreciation events, picnics and weddings as well.
Hickory Ridge recently participated in the Chili-Q competition at IceFest. We were proud to support the event and win second place for both our chili and our pork bbq!
We have a second location in Carlisle, Pa at 1400 Harrisburg Pike, and we recently purchased The Stoner's Family Restaurant. We won't be changing anything at Stoner's and most of the regular staff still work there.
Whether you are seeking a hot breakfast, lunch with a friend or a homemade dinner in a country casual setting, you'll find us here.
Thank you for supporting local businesses every day!
Hickory Ridge is an active member of the Cumberland Valley Business Alliance. For more information about joining CVBA, please contact Membership Director Jordan Nace at jnace@chambersburg.org or call 717-264-7101.