Beside the Point: Greencastle Golf Club & Fireside Pub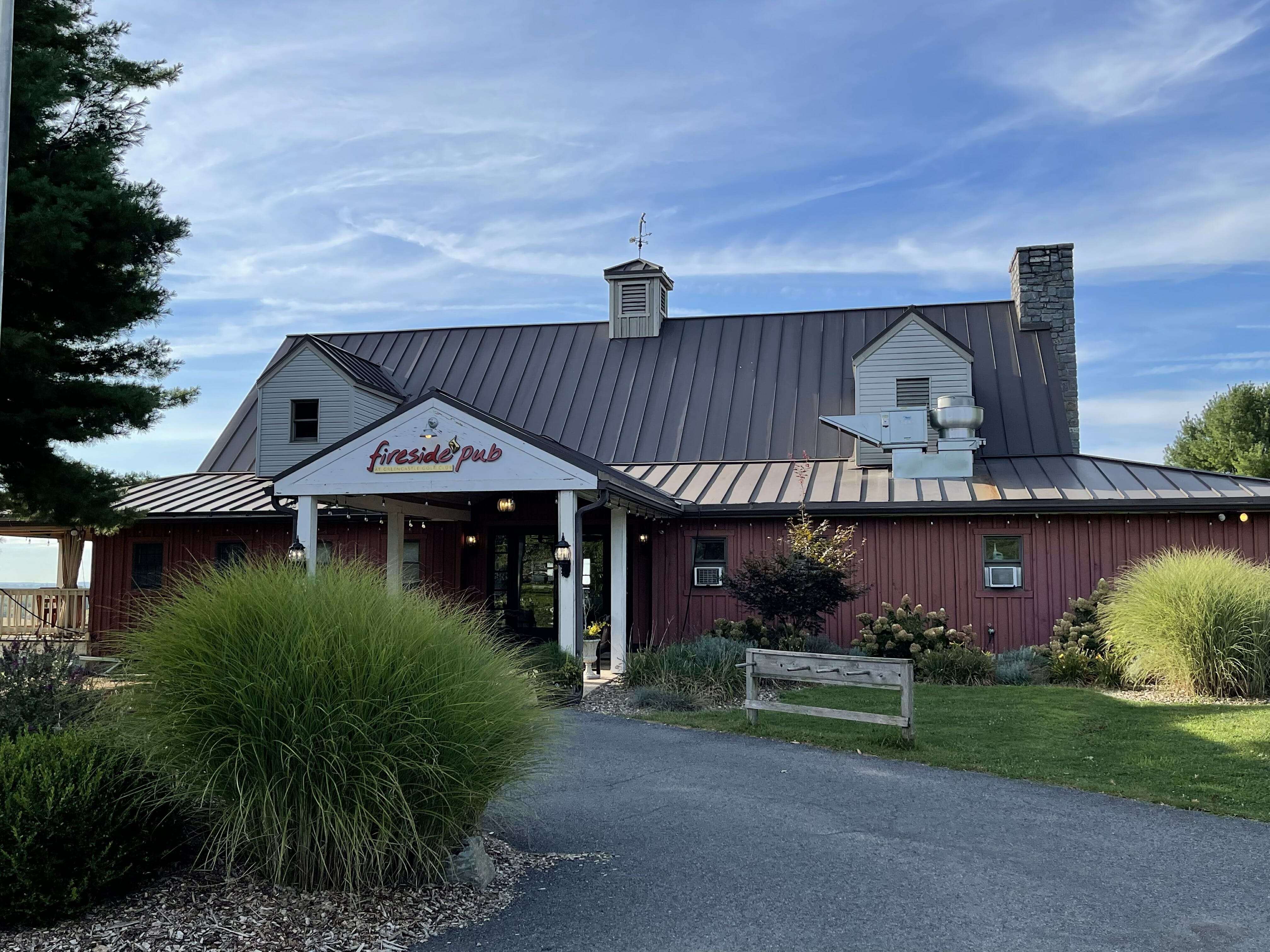 Greencastle Golf Club is an 18-hole championship golf course nestled in the rolling hills of south central Pennsylvania. The semi-private club offers a challenging layout, beautiful views of rolling terrain, and several ponds and wetlands. Enjoy our full-size driving range and expansive practice green before meeting friends or business colleagues for a fun, or competitive, round of golf.
Membership Opportunities: Individuals, Families, Students, Seniors, or Corporate
Special Pricing Available through March 31, 2023: $100/month first six months (with 12-month commitment)
We offer a variety of packages to most closely fit your needs. We have created our Membership structure and our pricing to bring you superior value for your investment. As Members, you can expect to enjoy a sense of belonging and connection, always improving course conditions, and many special golfing and social events.
Becoming a full Member at Greencastle Golf Club entitles you to many benefits, including unlimited use of the driving range and practice facilities, monthly billing and charging options, preferred tee times, access to our Members-only golf and social schedule, discounts on our state-of-the-art golf simulator, and access to our event schedule for our private and public events.  
Creating a sense of belonging is our mission here at the Greencastle Golf Club. We plan activities to draw members together and to develop relationships. Creating new players and developing those currently playing is another aspect of our vision. We offer complete instructional and player development programs for men, women, and children of all ages. We offer programs at all skill levels to attract more players to improve and enjoy the game.
The Fireside Pub has outdoor dining available on the wrap-around porch. Live Music almost every Saturday. Seasonal Menus, Weekend Specials, Ten-Tap, and Cocktail & Wine Menus.
We have the perfect Wedding & Event Venue, with lovely views, overlooking the golf course. Our Chef creates a custom menu, tailored to your palette and budget.
For Tee Times/Seasonal Hours/Rates: www.GreencastleGolf.com
For Fireside Pub Seasonal Menu/Hours/Live Music Schedule: www.FiresidePubAndPatio.com
For Wedding/Event Rates/Dates/Packages: (717) 597-1188, Ext. 3 Follow us on Facebook/Instagram: Greencastle Golf Club & Fireside Pub
Beside the Point is a member spotlight opportunity reserved for Cumberland Valley Business Alliance members at the Advocate, Champion, Visionary and Stakeholder levels. If you're interested in upgrading your membership, please contact Jordan Nace at jnace@chambersburg.org.
Content submitted by members of the Cumberland Valley Business Alliance (CVBA) may contain advertisements and/or links to third party sites. CVBA does not endorse nor advocate for the advertised product, event, service or company, nor any of the claims made by the content and takes no responsibility for promises made or the quality/reliability of the products/services offered.