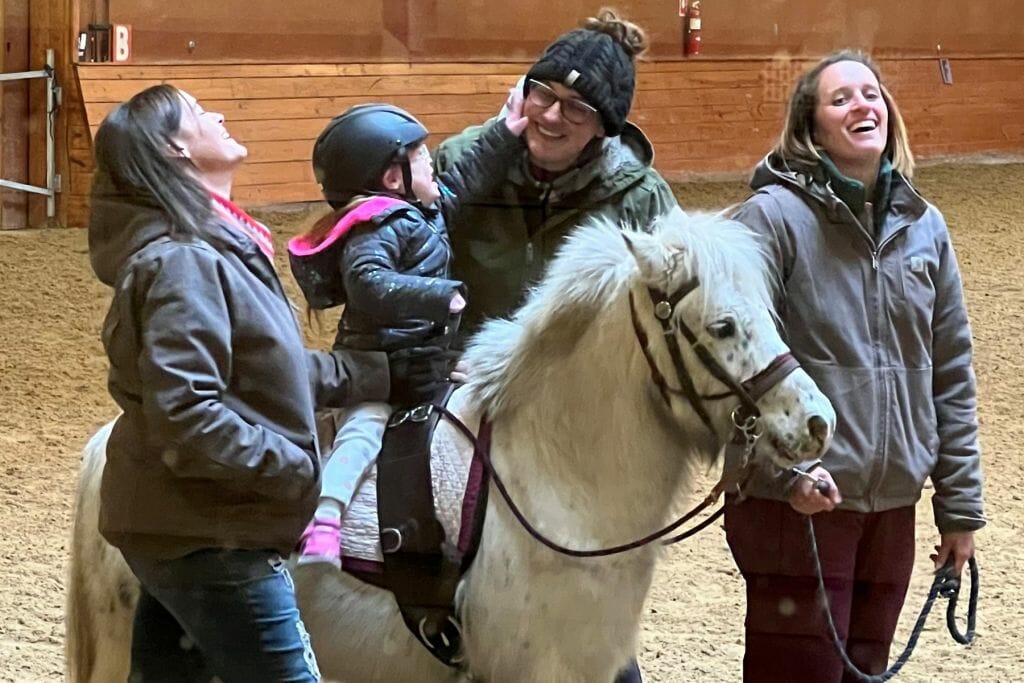 CVBA Members are invited to join Patti Nitterhouse for a tour of Leg Up Farm in Mt. Wolf, Pa. to help envision Leg Up Farm in Franklin County, Pa.
Leg Up Farm began in the York, Pa. area more than 10 years ago and is the only facility in the country to provide physical, occupational, speech and aquatic therapy, behavioral health services, nutrition counseling, therapeutic horsemanship, equine-assisted therapies and educational & recreational programming all under one roof.
Leg Up Farm plans to open a facility in Franklin County, Pa. on a 16-acre tract donated by White Rock Inc. near Penn National Golf Club. The project is moving forward in several phases with the first, $2.7M of site work already completed.
Phase 1 ($3.5 million) will include a therapy center and administrative offices; Phase 2 ($650,000) will be the indoor riding arena and horse barn; Phase 3 (cost TBD) is planned for a future education and wellness center and will be based upon need and future funding.
Group tours are held monthly on the the first Thursday of the month. Patti will escort groups from Penn National Clubhouse at 10 a.m. and return in the afternoon. The tour should take approximately four to five hours including travel time and a stop at the Leg Up Farm Market for lunch.
Tours are limited to 10 people and pre-registration is required. For tour reservations, please contact Patti Peck at ppeck@pennhomes.com or call 717-352-3046.
A capital campaign team led by Patti Nitterhouse, owner of Penn National Golf Club & Inn and Mike Ross, president of Franklin County Area Development Corp., has made progress in partnering with local corporations that want to be involved in reaching the campaign goal.
The Franklin County facility is expected to not only provide programs and services but offer volunteer opportunities to local residents and bring jobs to the community. For more details, or to donate, click here.
Leg Up Farm is a member of the Cumberland Valley Business Alliance. For more information about membership, contact Jordan Nace at jnace@chambersburg.org.