Member Spotlight: Fort Loudoun Historical Society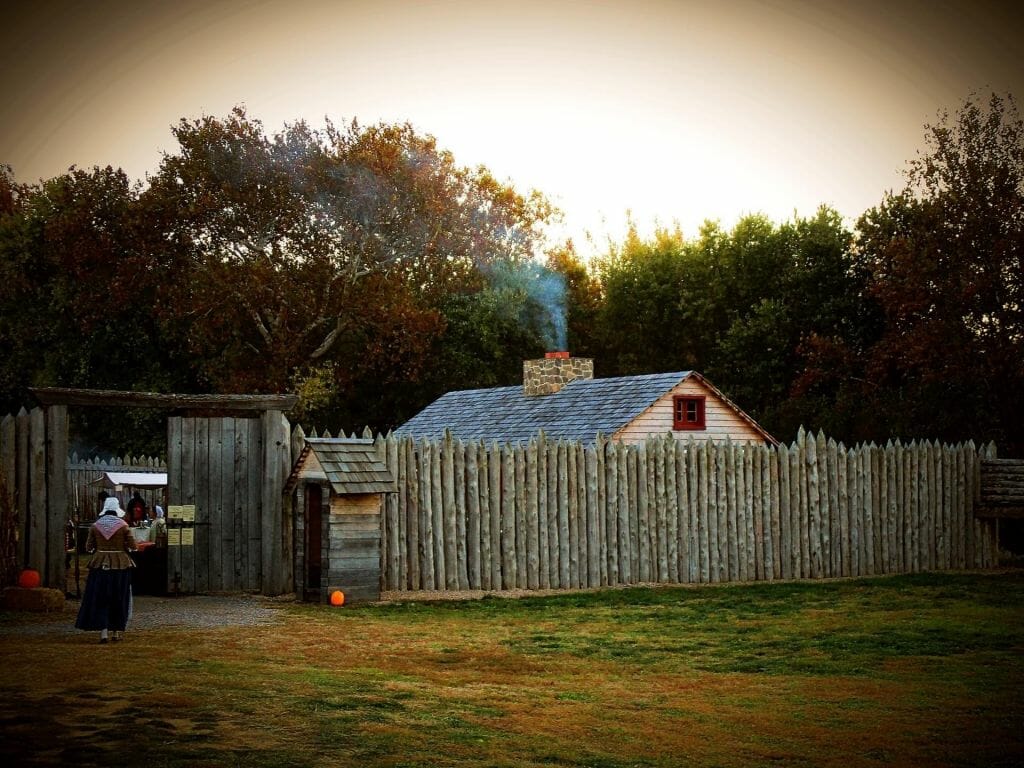 The Fort Loudoun Historical Society (FLHS) was incorporated in 1976, in preparation for the bicentennial celebrations of the birth of the nation. Initially the mission of the FLHS was to work jointly with the Pennsylvania Historic and Museum Commission in preservation and future reconstruction efforts at the historic site of Fort Loudoun, built in 1756, and in service until 1765. In 2001 the State leased the property to Peters Township, who in turn sub-leased the property to the FLHS. Their mission to this day continues to focus on historical preservation, but also to manage and maintain the 208-acre property, and to interpret the historical narrative of its role in the French and Indian War and for several years after. FLHS is a 501(c)(3) nonprofit organization. It is 100% volunteer operated, and we have no paid staff. Our operations are funded through donations, grants and revenue generated from a farm crop lease.
Since 2018, with the inauguration of new management, the historic site has undergone an exciting transition. The severely deteriorated stockade walls reconstructed in the early 1990s were razed, and a new stockade and bastions erected in its place. Over the next couple of years, several structures have been added, including a guard house, log barracks, bake oven, blacksmith shop, and small stables. Many other projects large and small have been completed around the grounds. A major portion of this work, and more to come, has been and will be completed by a dedicated corps of volunteers. We continue to seek volunteers and funding to continue this trend of reconstructing the Fort Loudoun site, to offer our visitors an educational and entertaining experience of life on the 18th century Pennsylvania frontier.
We invite you to stop by the historic site to see our work first-hand. Visit our Facebook page or website for event information, and great photos of our activities, our volunteers, and living history personalities. Our signature events include, in May, Across the Centuries, a timeline event covering 2000 years of world history; our huge 18th Century Market Fair the last weekend of June; Tavern Nights in April and October; and in November, Allegheny Uprising, which highlights the events of local settlers attacking the fort in 1765, and for which a 1939 John Wayne movie of the same name was made!
Anyone seeking further information or wishing to donate or volunteer their time to projects at the site, email us at president@fortloudounpa.com.
Fort Loudoun Historical Society is an active member of the Cumberland Valley Business Alliance. For more information about joining CVBA, please contact Membership Director Jordan Nace at jnace@chambersburg.org or call 717-264-7101.