CVBA Seeks Nominations From Community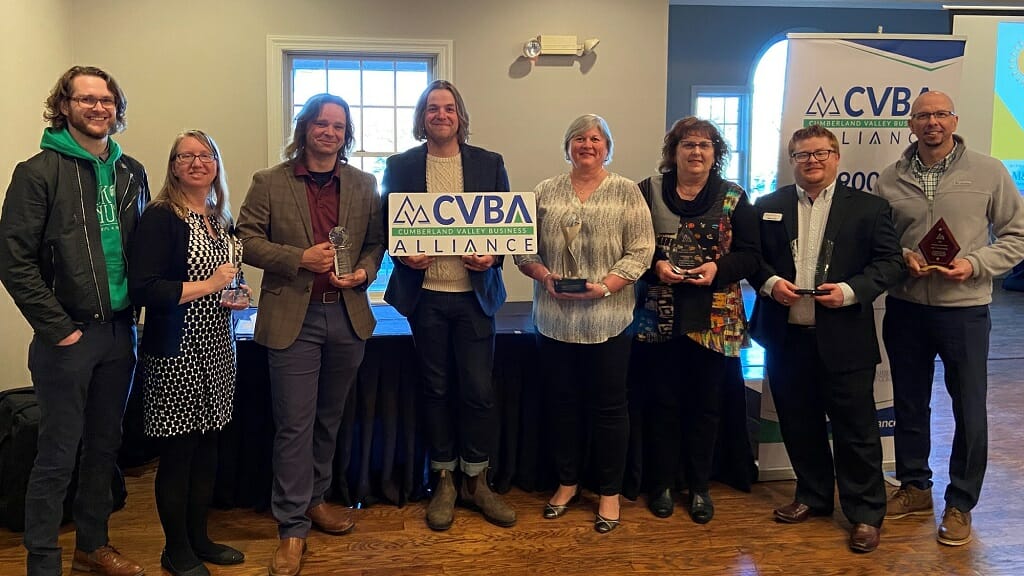 Local businesses and leaders will be honored for their significant contributions to our region at the Cumberland Valley Business Alliance's (CVBA) Awards Breakfast; members of the community are invited to submit nominations online by Monday, February 6 at CVBAlliance.org/Awards.
The awards to be presented will recognize both individuals and businesses that have made an impact on the greater Cumberland Valley region. They include the ATHENA Leadership Award, Event of the Year, Emerging Business Leader, Employer of the Year, Innovator of the Year, Nonprofit of the Year and Spirit of the Community. Each nominee must meet certain criteria and be affiliated with a CVBA member.
The ATHENA Leadership Award honors professional, community and personal leadership as well as those who actively assist women in reaching their full leadership potential. It is well-known on an international scale and is one of the most prestigious leadership awards an individual can receive. Past recipients have included Carla Christian, Sherri Stahl, Karen Johnston, Janet Pollard, Joanne Cochran and others. Special thanks to F&M Trust and Jennings Chevrolet, Buick, GMC for co-sponsoring the ATHENA Award.
Other awards recognizing local organizations/businesses include the Event of the Year, Nonprofit of the Year and Employer of the Year. Past recipients have included the VerStandig Media, Conococheague Institute and GDC IT Solutions, respectively. Self nominations are permitted.
Besides the ATHENA award, individuals may be nominated for the Emerging Business Leader and Spirit of the Community awards. Each award spotlights different aspects of community service. Past recipients have included Dr. Kim Eaton, Nathan Neil, Patti Nitterhouse and others.
For more details about the criteria for each award, please visit CVBAlliance.org/Awards or call Lark Kennedy at 717-264-7101 ext. 206. Nominations are due by 5 p.m. on Monday, February 6 online or via email to lkennedy@chambersburg.org.
The CVBA Awards Breakfast will be held on Wednesday, March 29 at the Chambersburg Country Club from 7 to 9 a.m. in collaboration with the Greencastle-Antrim and Chambersburg Chambers. In addition to the presentation of awards, the breakfast will feature networking and a keynote presentation.
Registration for the breakfast is $30 for CVBA members and $35 for non-members. Register at CVBAlliance.org/Events or call 717-264-7101. Sponsorships are also available; contact Kennedy for details.