Ground Breaking: WellSpan Health's New Health Center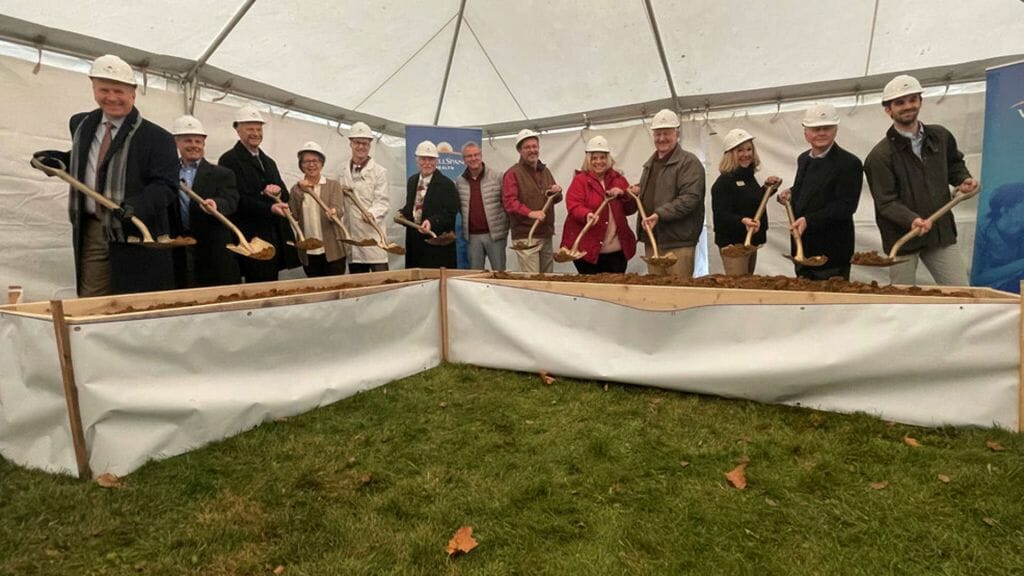 WellSpan Health broke ground in December on a new health center being constructed in Franklin County. Located on the Penn National Golf Club and residential community grounds, the health center will expand access to care and services to the Mont Alto and Fayetteville communities.
Once completed in the fall of 2023, the health center will be the new home for WellSpan Family Medicine – Mont Alto practice. The 15,000 square feet health center will also include rehabilitation, podiatry and laboratory services, three services previously not offered at the current Mont Alto facility. The center is also designed to be able to expand and meet future healthcare needs.
The center will be built at the main entrance of the Penn National Golf Club at 3720 Clubhouse Drive in Fayetteville.
"The WellSpan Health Penn National – Mont Alto Health Center is an integrated healthcare facility that will include primary care, imaging, laboratory and rehabilitation services in one location," said Jane Hyde, senior vice president, WellSpan Health – West Region. "In furthering WellSpan's vision to be a trusted healthcare partner, this center will improve convenience and access to care for patients in this growing community."
The new facility will be located on Anthony Highway and is easy to access for homeowners of the Penn National residential community and patients in the Mont Alto, Fayetteville and Waynesboro area. The family medicine practice is accepting new patients at their current location in advance of their move later in 2023. To learn more, click here.
WellSpan Health and Penn National Golf Club are active members of the Cumberland Valley Business Alliance. For more information about joining CVBA, please contact Membership Director Jordan Nace at jnace@chambersburg.org or call 717-264-7101.