Member Spotlight: REX Trailers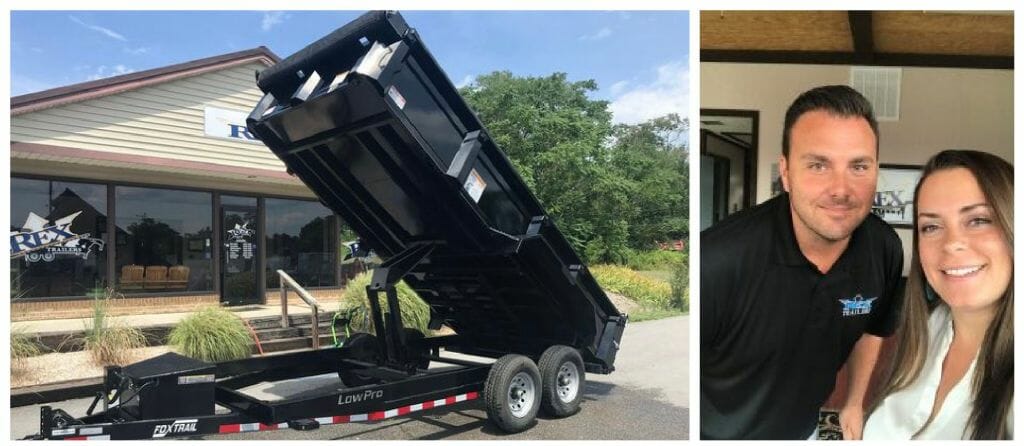 REX Trailers was established in March 2020 by Brandon and Crystal Arthur. We are your hometown dealer located on Route 11 in Chambersburg and proudly serve Franklin and Fulton counties, as well as the entire Eastern Seaboard. We have quality products, offer onsite financing options and will deliver to your door. REX Trailers is an independent distributor of the industry's most valuable brands. Our models include car transporters, dumps, gravity/hydraulic tilt decks, lowboys, deck-over equipment haulers, landscape/utility and enclosed cargo trailers that vary in size and application.
REX Trailers primary goal is to secure you a quality trailer that exceeds your demands in an efficient manner. We are excited to introduce our new premium brand –Doolittle Trailers from Missouri! We also sell Mentzer Custom Trailers that are made in Newville and eXtreme Road and Trail from St. Thomas. Want to test one before buying or have a short-term need for a trailer? We offer rentals! No matter what you need to haul, we have the right solution for you. To view our inventory, visit us in person or check out our website. To learn more about our brands or to get a quote, email us at brandon@rextrailers.com.
REX Trailers is located at 5745 Molly Pitcher Highway in Chambersburg and is an active member of the Cumberland Valley Business Alliance. For more information about joining CVBA, please contact Membership Director Jordan Nace at jnace@chambersburg.org or call 717-264-7101.