Ribbon Cutting: Hammer & Stain Chambersburg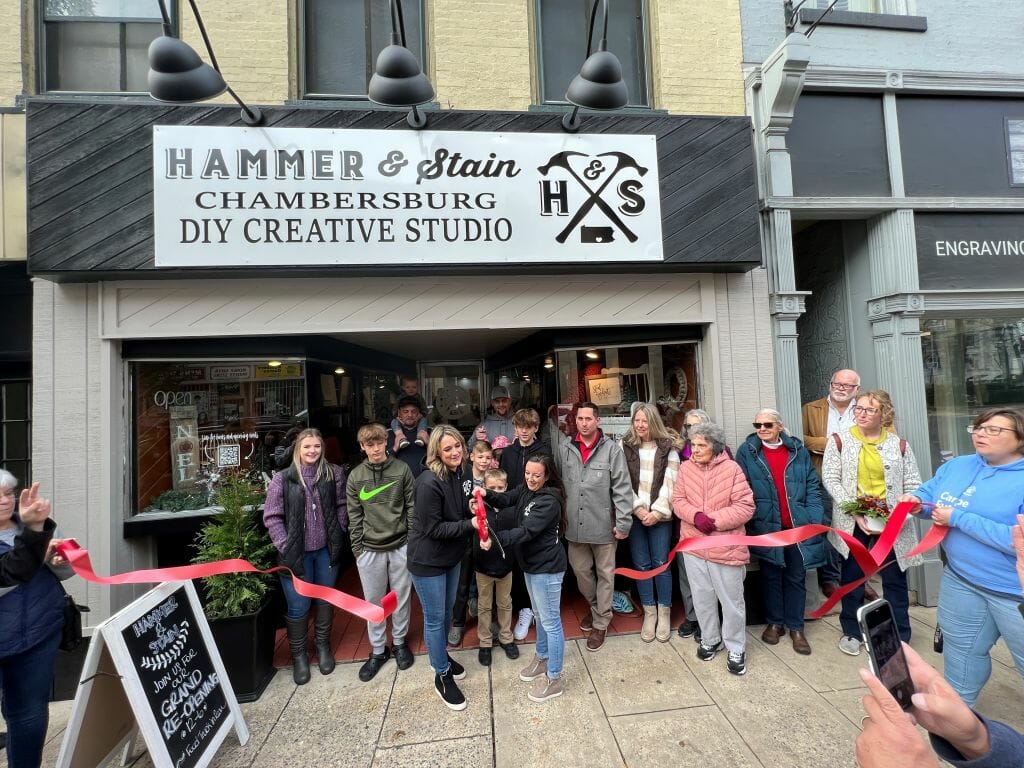 Welcome Hammer & Stain Chambersburg to your new location in downtown Chambersburg. More than 60 people attended the ribbon cutting ceremony including family, friends, business leaders and community representatives.
Hammer & Stain offers a wide variety of DIY projects from porch signs to decorative mantels! Customers are welcome to stop in at 31 South Main Street to browse project ideas, learn more about fundraising opportunities or book a workshop. Kyla and the team will be happy to assist you! Learn more about their business at hammerstainchambersburg.com or call 717-251-2858.
We were proud to jointly host the ribbon cutting with Downtown Chambersburg Inc. and are thankful for Hammer & Stain's membership in the Cumberland Valley Business Alliance!
This article is part of the premium ribbon cutting service provided to CVBA members at the Advocate level and above. Contact us for more information on how to be featured on the blog.