Beside the Point: Cumberland Valley Tree Service-Landscaping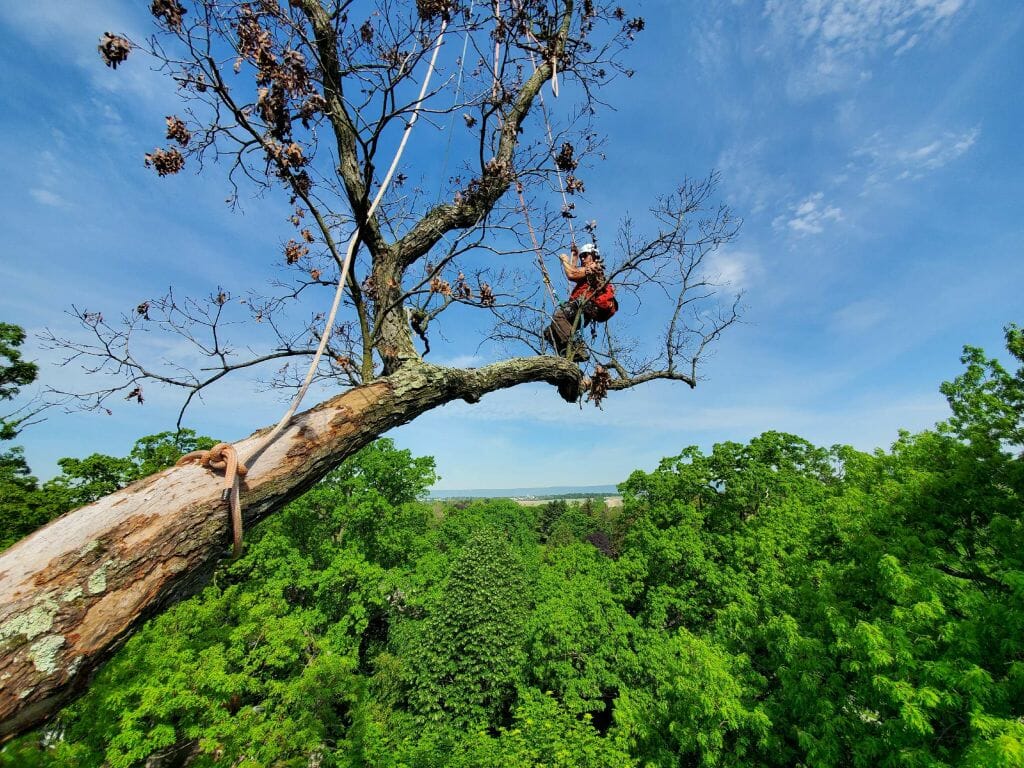 Cumberland Valley Tree Service-Landscaping has been proudly serving the community for over forty years. Our team of ISA Certified Arborists, Licensed Tree Experts, Certified Horticulturists and Licensed Pesticide Applicators deliver a full range of tree care and landscaping services. 
CVTSL is the first TCIA Accredited tree care company in the area, and our ISA Certified Arborists perform all work in adherence to the ANSI A300 tree care standards. As the Authority in Tree Care, our team provides consultation services and risk-tree assessment. Our ISA Certified Arborists are well-versed in specialty pruning methods to remove dead, diseased or broken branches; clear trees from signs, structures and utilities; and improve overall branch structure. We can also recommend cabling and bracing strategies, lightning protection or other services specific to the tree's needs. When removal is the only solution, we ensure safe execution and stump grinding services to prepare properties for new growth.
Our Landscape Designers offer prompt service with extensive plant knowledge, innovative hardscape techniques and cost-effective design solutions. Our certified installers, working with uncompromising standards, provide precision installation of patios, walkways, decks, gazebos, retaining walls and more. Once installed, our landscape professionals provide seasonal pruning, edging and mulching to keep your outdoor living space well-maintained. 
Our Plant Health Care team can identify, diagnose and treat problems with trees and plants. With years of experience, professional certifications and partnerships with local agencies and research labs, we track and identify potential dangers across our service area. Consultation from non-commissioned sales staff means clients can be confident in solid recommendations without paying for unnecessary services.
Beside the Point is a member spotlight opportunity reserved for Cumberland Valley Business Alliance members at the Advocate, Champion, Visionary and Stakeholder levels. If you're interested in upgrading your membership, please contact Jordan Nace at jnace@chambersburg.org.
Content submitted by members of the Cumberland Valley Business Alliance (CVBA) may contain advertisements and/or links to third party sites. CVBA does not endorse nor advocate for the advertised product, event, service or company, nor any of the claims made by the content and takes no responsibility for promises made or the quality/reliability of the products/services offered.