Ribbon Cutting: Memorial Park Inclusive Play Equipment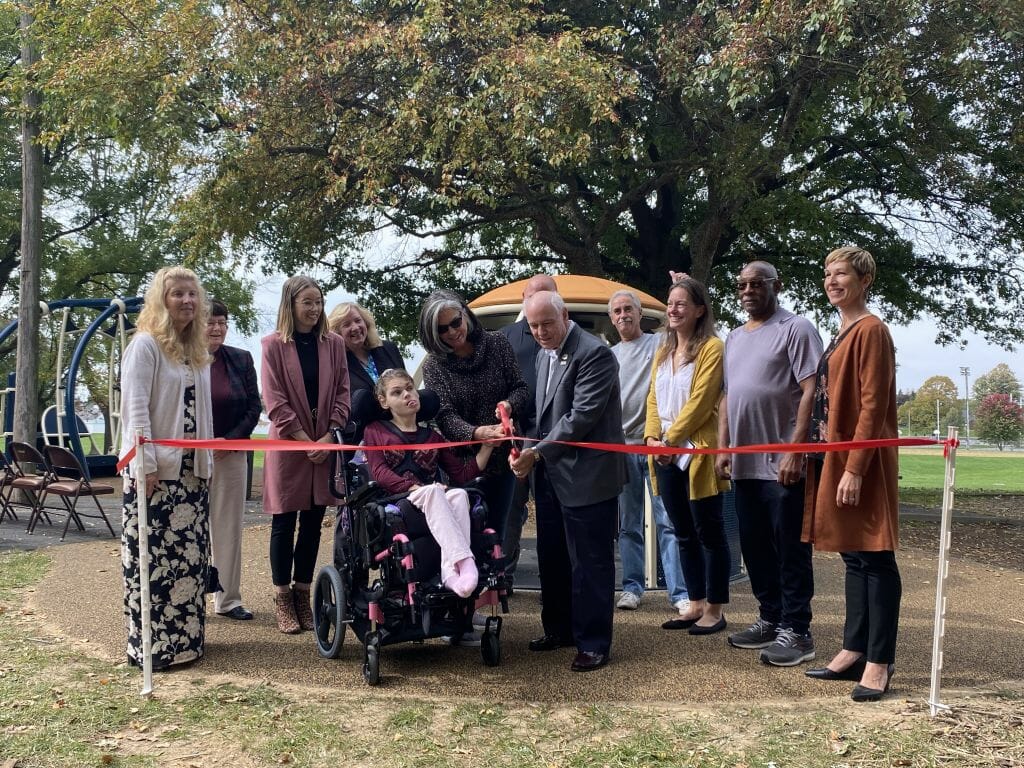 Special congratulations to the Borough of Chambersburg on the recent installation of the area's first inclusive play equipment at Chambersburg Memorial Park. The new equipment fulfills a community need for an all-inclusive recreation area that gives children of all abilities the opportunity to play together.
This is the first location in Pennsylvania to offer the We Go Swing and the fourth to offer the We Go Round play equipment. We Go Swing allows kids of all abilities to play together and enjoy the thrill of swinging. We Go Round is a next-generation merry-go-round that offers space for children of all abilities and includes a rooftop shade as well as ample room for wheelchairs.
Both types of equipment goes a step above requirements for accessible play and ensures children can fully engage without limitations or the need to be moved outside their mobility device. Chambersburg Memorial Park is located at 1 Washabaugh Way in Chambersburg and is operated by the Chambersburg Borough. For more information visit borough.chambersburg.pa.us.
This article is part of the premium ribbon cutting service provided to CVBA members at the Advocate level and above. Contact us for more information on how to be featured on the blog.