Beside the Point: Shippensburg University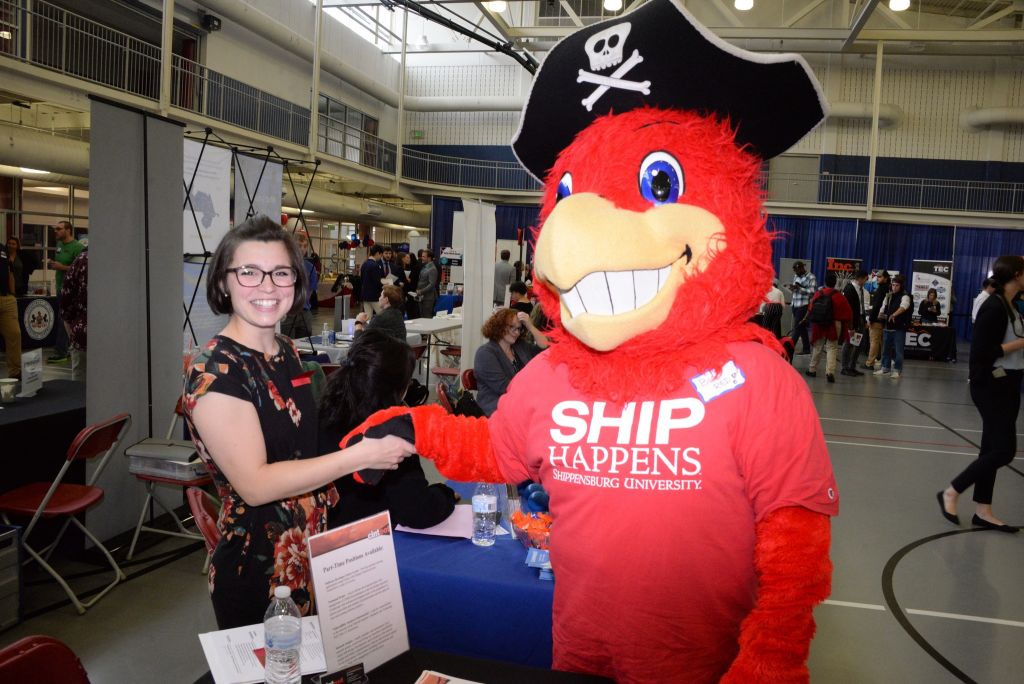 Shippensburg University of Pennsylvania is a regional public institution committed to student learning and personal development through highly effective and innovative teaching, complemented by a wide variety of out-of-class experiences. 
At Ship, we build a better, stronger South Central Pennsylvania both economically and culturally. We recruit, retain, and develop students of varying backgrounds and abilities, as well as faculty and staff with the skills and values needed to contribute to their community in an evolving world. As a result, Ship has a wide array of services and programs that support the talent acquisition and workforce development needs of our regional employers.
The Career Center empowers students and alumni through innovative career development opportunities, experiential learning, and mentoring to help them achieve their career goals and contribute to the workforce. The Center implements career and professional development program initiatives through service-learning, employer and alumni collaboration, and outreach on and off campus to foster university and community partnerships. Visit career.ship.edu or call us at 717-477-1484 to learn more about how employers can get involved. Or, register in our career management system through this link and get started today.
The Office of Continuing Education offers programs tailored to fit the ever-changing needs of adult learners, and we are committed to helping employers and individuals find a true fit. Our customized workforce training, professional development programs, and certificate and degree programs help upskill or reskill today's high-priority occupations. Our goal is your success, whether you need a program to reach the next level in your career, educational goals, or business venture. Visit workforce.ship.edu or call us at 717-477-1502 to learn more about the various programs and services we offer. You can also complete an information form through this link.
 To stay connected with what's happening in the Career Center or Office of Continuing Education, sign up for our monthly newsletter here. We look forward to connecting with you!
Beside the Point is a member spotlight opportunity reserved for Cumberland Valley Business Alliance members at the Advocate, Champion, Visionary and Stakeholder levels. If you're interested in upgrading your membership, please contact Jordan Nace at jnace@chambersburg.org.
Content submitted by members of the Cumberland Valley Business Alliance (CVBA) may contain advertisements and/or links to third party sites. CVBA does not endorse nor advocate for the advertised product, event, service or company, nor any of the claims made by the content and takes no responsibility for promises made or the quality/reliability of the products/services offered.