David H. Martin hosts Career Day at CareerTech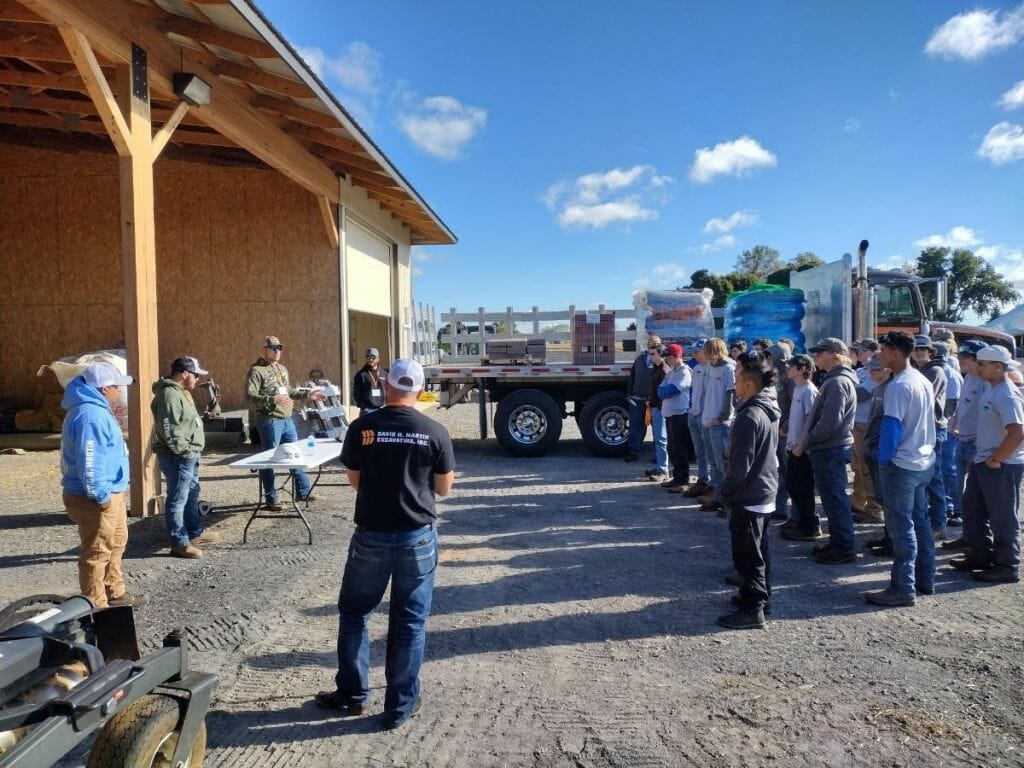 David H. Martin Excavating recently organized a Career Day at Franklin County Career and Technology Center for 190 students and staff. It represented the largest event in CareerTech history that was presented by an employer and included 11 different programs throughout the day.
Students toured five areas including safety, shop/mechanics, utilities, environmental & seeding and dump trucks. Several former CareerTech students shared their journey in joining the David H. Martin team. Volvo also provided a simulator and mini excavator where students could test out their excavation skills.
The goal of Career Day was to demonstrate to students the different fields that work together to complete a project, which result in many job opportunities including mechanics, heavy equipment operators, landscapers/seeders, estimators, truck drivers, pipe layers and office personnel.
The workforce development partnership between CareerTech and David H. Martin aims to educate students on local job opportunities that are essential to the future of Franklin County.
David H. Martin Excavating is a Champion level member of the Cumberland Valley Business Alliance and Franklin County Career and Technology Center is an Advocate level member. For more information about membership, contact Jordan Nace at jnace@chambersburg.org.