Menno Haven Donates to COSTA Academy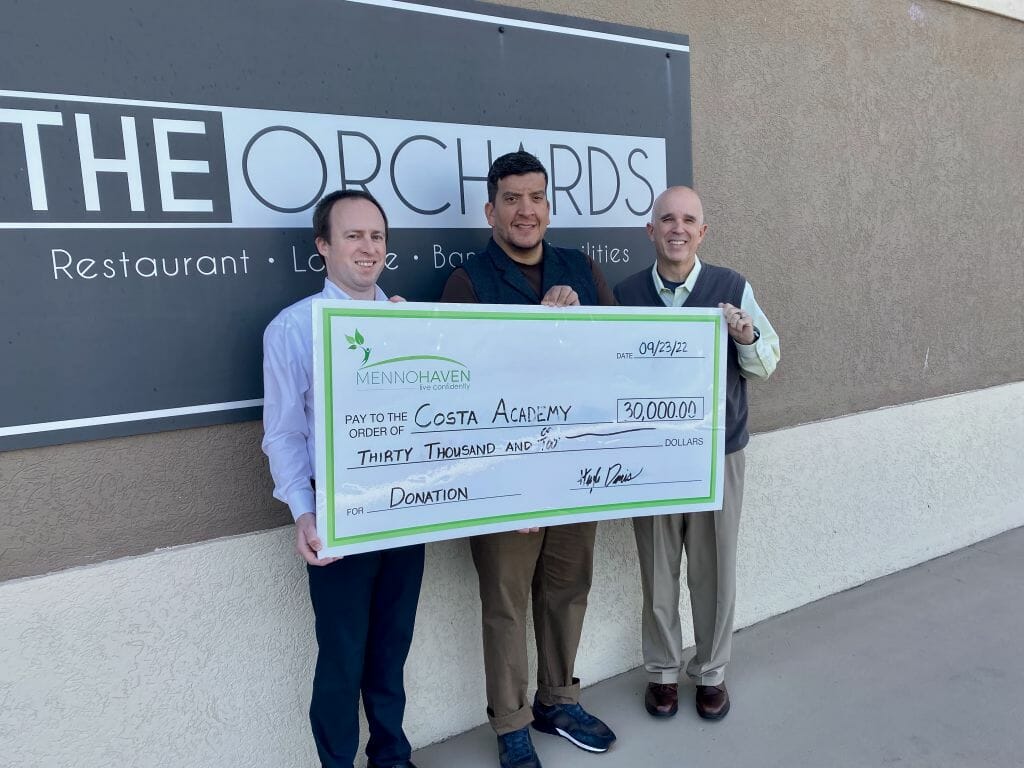 Menno Haven is excited to announce a $30,000 donation to COSTA Academy to be paid in increments over the next three years.
The COSTA Academy is a 501(c) 3 culinary institute in Chambersburg, Pa. It has a proven record of accomplishment in training professionals for employment in the food service industry. Through a unique blend of world-class technical skills training and compassionate teaching of soft skills, COSTA Academy produces exceptionally qualified food service professionals that become critical in the workforce for Chambersburg and the surrounding area.
Menno Haven recognizes COSTA as an innovative training program to prepare culinary students for the future and has volunteered to be a training site for students in the upcoming year. Hugh Davis, CEO of Menno Haven says, "We are incredibly thankful for COSTA Academy and the role it provides in culinary training and experience in the area. We are looking forward to helping students get a hands-on approach by offering Menno Haven as a hub for culinary education and showcasing what culinary at a retirement community looks like."
Menno Haven has seven dining venues and a culinary center and employs more than 100 culinary team members, and it supports the Mission of the COSTA Academy that educates students through fostering engagement, provoking confident decision making, and inspiring leaders.
Menno Haven is an Advocate member of the Cumberland Valley Business Alliance. For more information about CVBA, please contact Jordan Nace at jnace@chambersburg.org.