Ribbon Cutting: QPS Employment Group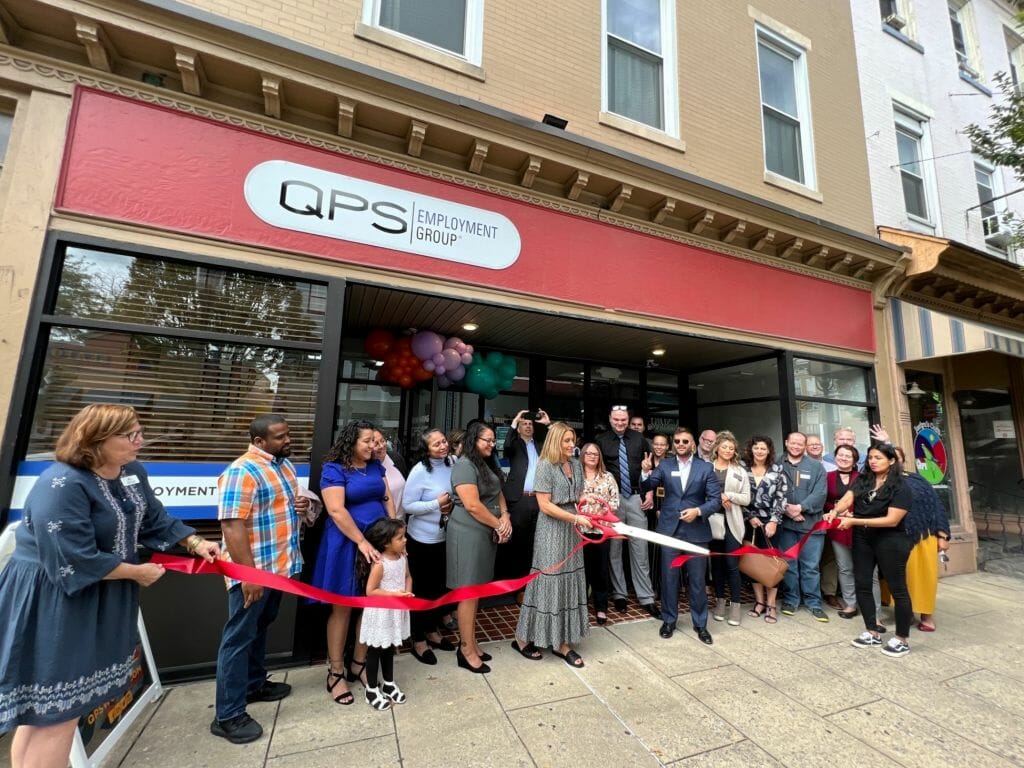 Welcome QPS Employment Group to Chambersburg! QPS brings more than 30 years of staffing service experience to the area with a specialized recruitment team focused on finding placements in clerical, light industrial, skilled trade and professional jobs. The company offers temporary jobs, temp to hire positions and direct hire opportunities to help candidates find the perfect fit.
QPS Employment Group is located at 115B South Main Street in downtown Chambersburg. Offering both English and Spanish-speaking opportunities that will help employers and future employees find amazing positions. For more information, visit them online at QPSEmployment.com or call 717-844-5510.
This article is part of the premium ribbon cutting service provided to CVBA members at the Advocate level and above. Contact us for more information on how to be featured on the blog.