Ribbon Cutting: F&M Trust Corporate Headquarters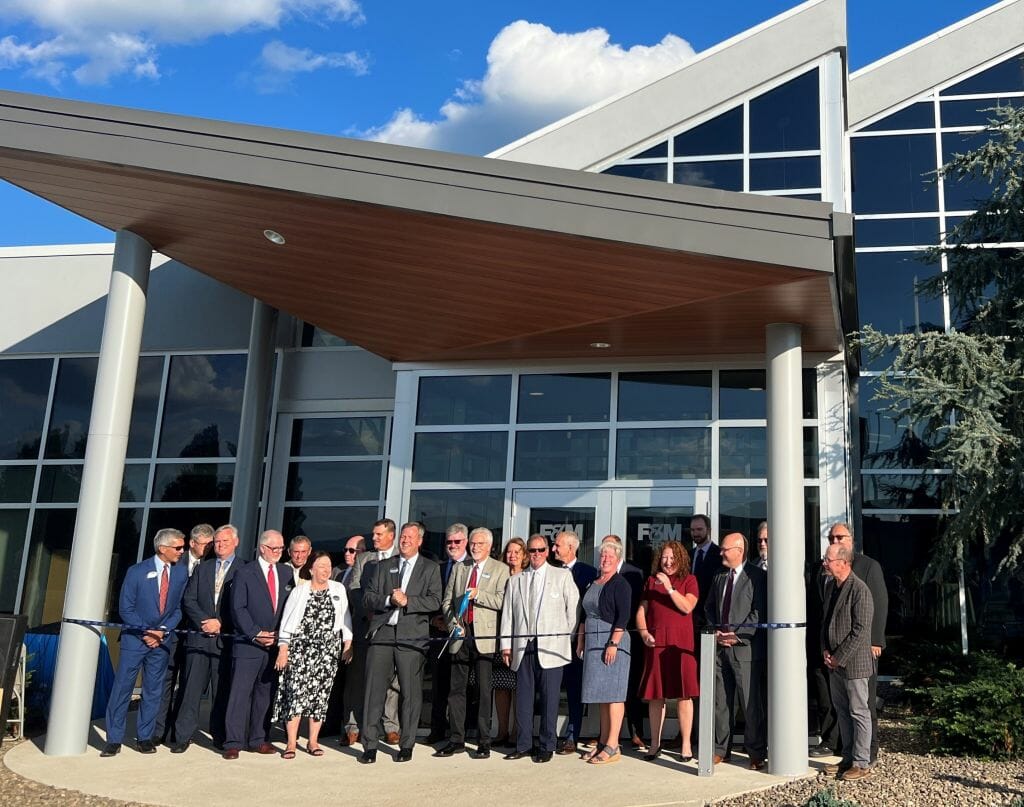 F&M Trust held a ribbon-cutting ceremony Wednesday to celebrate the opening of its new corporate headquarters in the Chambers-5 Business Park. The renovated 67,000-square-foot building at 1500 Nitterhouse Drive sits on 11 acres and is home to 150 employees with the capacity to accommodate future growth.
"Most banks will not move their headquarters to a business park, but the building was here, and it needed to be used," said Tim Henry, President and CEO of F&M Trust. "And to the board's credit, they heard me out and they thought about it. They didn't just out of hand say 'no, we want something more traditional.' I sincerely appreciate their willingness to be open-minded about the idea."
The new headquarters allows F&M Trust to bring operational, support, and sales departments – which had been housed in two buildings in downtown Chambersburg – together for the first time in 60 years in a contemporary office space.
"If there ever was a flag standing that says, 'we plan to stay independent,' this building is it," Henry said. "F&M Trust is proud to be a part of this community, and we plan to stay independent because we think that allows us to do more for our customers and our community."
The new headquarters features an employee training room, a community room, a Butcher Shoppe micro market, and an atrium where employees, customers, and shareholders can gather in a relaxed and spacious setting. The campus also features a half-mile walking trail that provides traffic-free space for employees to safely exercise.
"What you can find here is the opportunity for personal well-being, as well as a more engaged work environment that better allows for team collaboration," said bank officer and Loan Servicing Manager Pam Johns, who has been with F&M Trust since 2009. "And I know those are buzzwords that are sometimes overused, but they really ring true here at F&M Trust."
The building's previous tenant, Danfoss Drives, moved out in 2018. The Franklin Financial Services Corporation (FFSC) Board of Directors approved the purchase of the building in March 2020 from CFDC, LLC, an entity jointly owned by Franklin County Area Development Corp. and Chambersburg Area Development Corp.
"From a board standpoint, it just made a lot of sense," said Warren Elliott, Chairman of the Board for FFSC, the bank's holding company. "We are reusing a building that wasn't being used, we're getting all of our employees in Chambersburg that can be under one roof, and it's going to provide us with efficiencies that are going to last a long time."
After more than a year of delays related to the COVID-19 pandemic, F&M Trust settled on the building on July 23, 2021, and renovations began in early August. The bank made the environmentally conscious decision to renovate the manufacturing plant built in 2009 into office space rather than new construction and used a pair of Chambersburg companies to complete the project. Noelker and Hull Associates served as the architect, and Brechbill & Helman Construction Company was the general contractor.
"We had contractors who were also F&M Trust customers, and that relationship was vitally important," said John Boozer of Franklin Advisory, who served as the bank's consultant for the building renovation. "This project truly was a team effort and a true partnership, and everybody worked together."
F&M Trust is maintaining its Memorial Square community office and continues to serve customers in downtown Chambersburg as it has since its founding in 1906.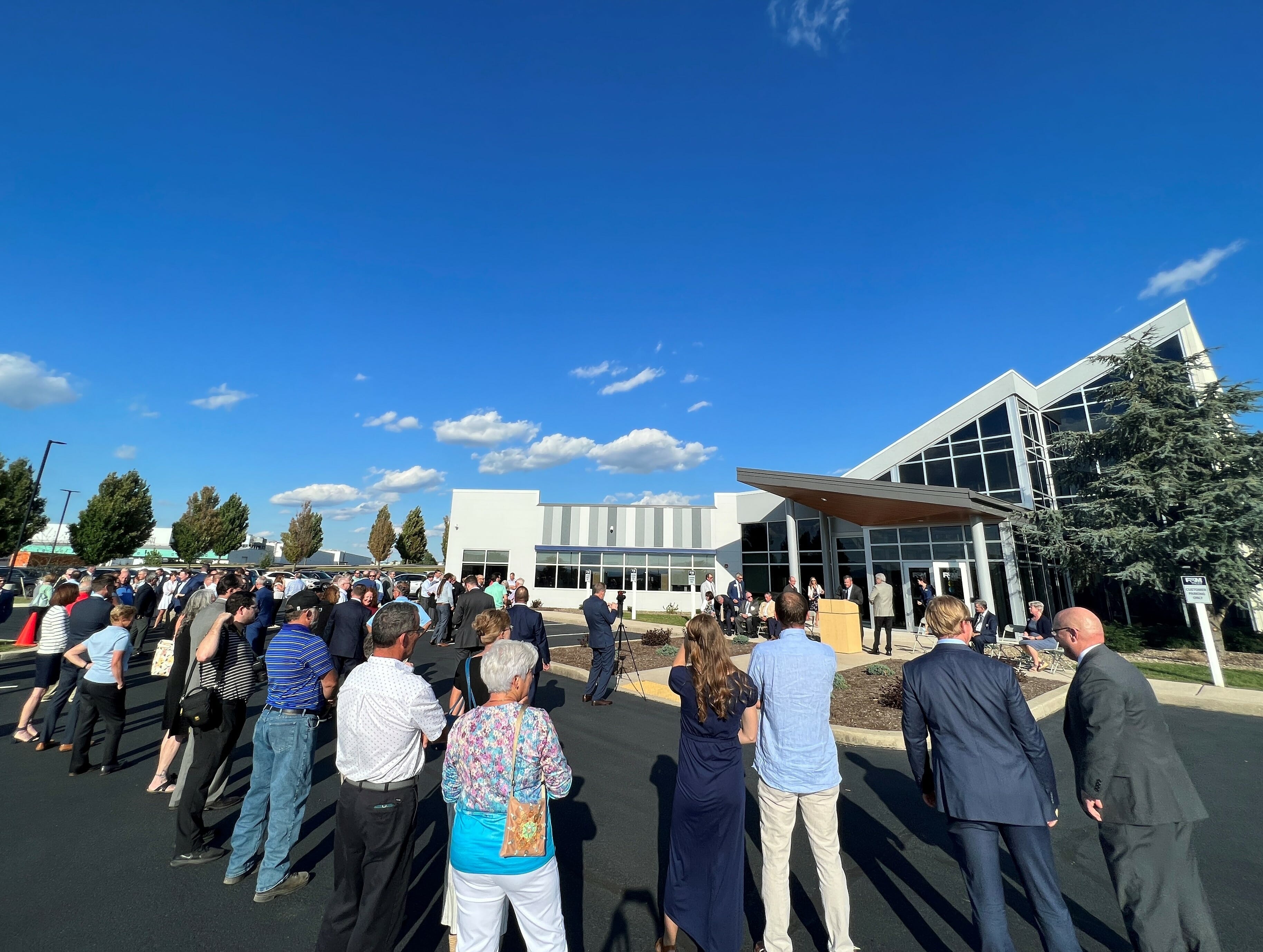 About F&M Trust: A subsidiary of Franklin Financial Services Corp., F&M Trust is an independent community bank headquartered in Chambersburg. With approximately $1.8 billion in assets, F&M Trust has 22 community-banking locations in Franklin, Cumberland, Fulton, and Huntingdon counties in Pennsylvania, and in Washington County, Maryland. Please visit fmtrust.bank for more information.
This article is part of the premium ribbon cutting service provided to CVBA members at the Advocate level and above. Contact us for more information on how to be featured on the blog.