Herbruck's Blue Springs Egg Farm Open House & Ribbon Cutting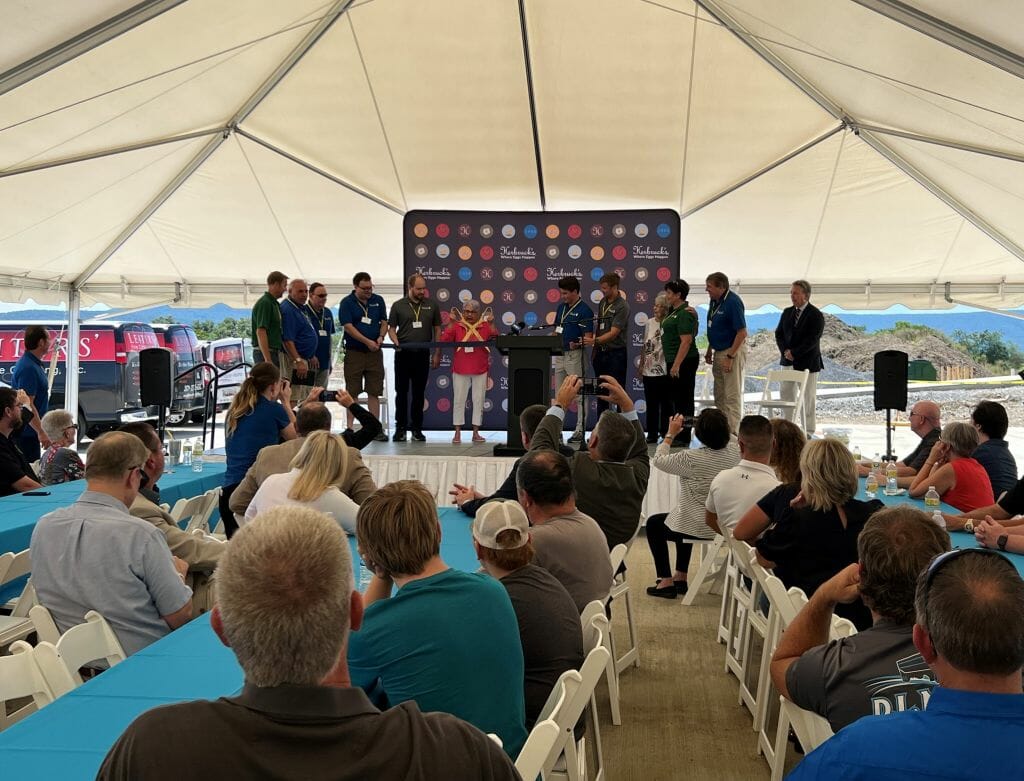 We were excited to celebrate with Blue Springs Egg Farm – Herbrucks today for their Open House and Ribbon Cutting in Mercersburg at their brand new facility! They are a family-run company that started in the 1920s in Michigan. Soon 3 million chickens will arrive in Mercersburg that will supply eggs for every McDonald's east of the Mississippi! Their company has brought hundreds of jobs to Mercersburg and is a tremendous asset to all of Franklin County. Special thanks to Congressman Joyce, Senator Judy Ward, the Franklin County Commissioners, FCADC, community members and the many other representatives at the event today and their support of this family business.
Blue Springs Egg Farm is situated on 335 acres and includes eight barns, an egg processing plant and a manure pelletizing/storage building. They use innovative technology that processes hen litter into organic fertilizer on-site, which drastically reduces odors, eliminates flies and provides organic fertilizer for farmers. The project has added more than $100 million in economic development for Franklin county. For more information about Herbruck's, visit their website.
This article is part of the premium ribbon cutting service provided to CVBA members at the Advocate level and above. Contact us for more information on how to be featured on the blog.