Beside the Point: Phoenix Physical Therapy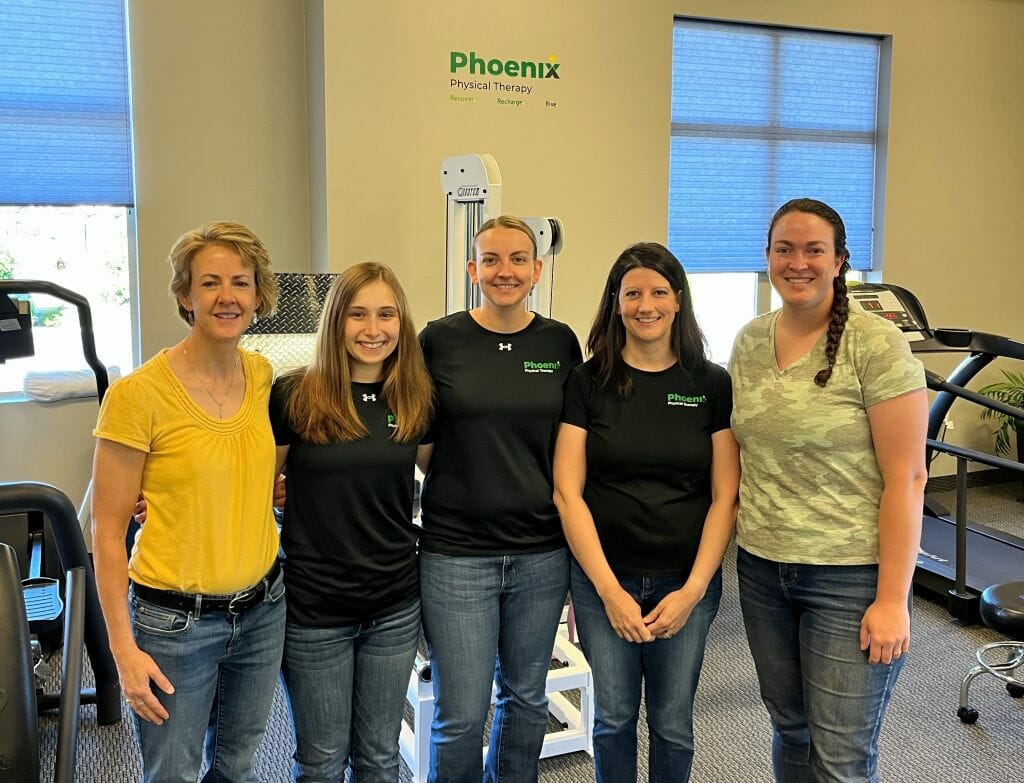 Our team of therapists and staff at Physical Therapy Etc. joined Phoenix Physical Therapy in January of 2020. We are proud to provide the same high quality physical and occupational therapy services to Chambersburg and the surrounding areas. Our clinic, now known as Phoenix Physical Therapy Chambersburg, has remained at the same location at 142 Franklin Farm Lane.
Phoenix is committed to providing the same high quality, one-on-one patient care that our community has grown accustomed to having with Physical Therapy Etc. We focus on customizing each of our patient's treatment program to meet their individual recovery goals and needs while allowing our patients to have input into their care. We strive to create a fun and comfortable working environment for all of our patients as they work toward their goals, and we treat our patients like family.
We offer a range of both occupational and physical therapy services. Our occupational therapy services for the elbow, wrist and hand are provided by a certified hand therapist. Our physical therapy services are provided for post-surgical, orthopedic and neurological conditions for the entire body. We also have a dedicated pediatric physical therapist who is able to treat torticollis, developmental delays, toe walking and other pediatric conditions. Additionally, we also offer a specialized program for Parkinson's Disease called the LSVT-BIG program.
We also offer a variety of worker's compensation services. Including early symptoms intervention programs, post offer employment testing, functional capacity evaluations and normal therapy treatments for all worker's compensation cases. Our early symptom intervention programs are used as a first aid type treatment to allow workers to get immediate care before moving into a worker's comp claim to save the company money and keep workers in our community safe and on the job.
For more information on how Phoenix Physical Therapy can help you recover, recharge and rise visit www.phoenixphysicaltherapy.com/chambersburg or call 717-263-5147. We would love to get you back to you living the life you love pain free!
Beside the Point is a member spotlight opportunity reserved for Cumberland Valley Business Alliance members at the Advocate, Champion, Visionary and Stakeholder levels. If you're interested in upgrading your membership, please contact Jordan Nace at jnace@chambersburg.org.
Content submitted by members of the Cumberland Valley Business Alliance (CVBA) may contain advertisements and/or links to third party sites. CVBA does not endorse nor advocate for the advertised product, event, service or company, nor any of the claims made by the content and takes no responsibility for promises made or the quality/reliability of the products/services offered.