Ribbon Cutting: WellSpan opens first outpatient interventional radiology practice in Chambersburg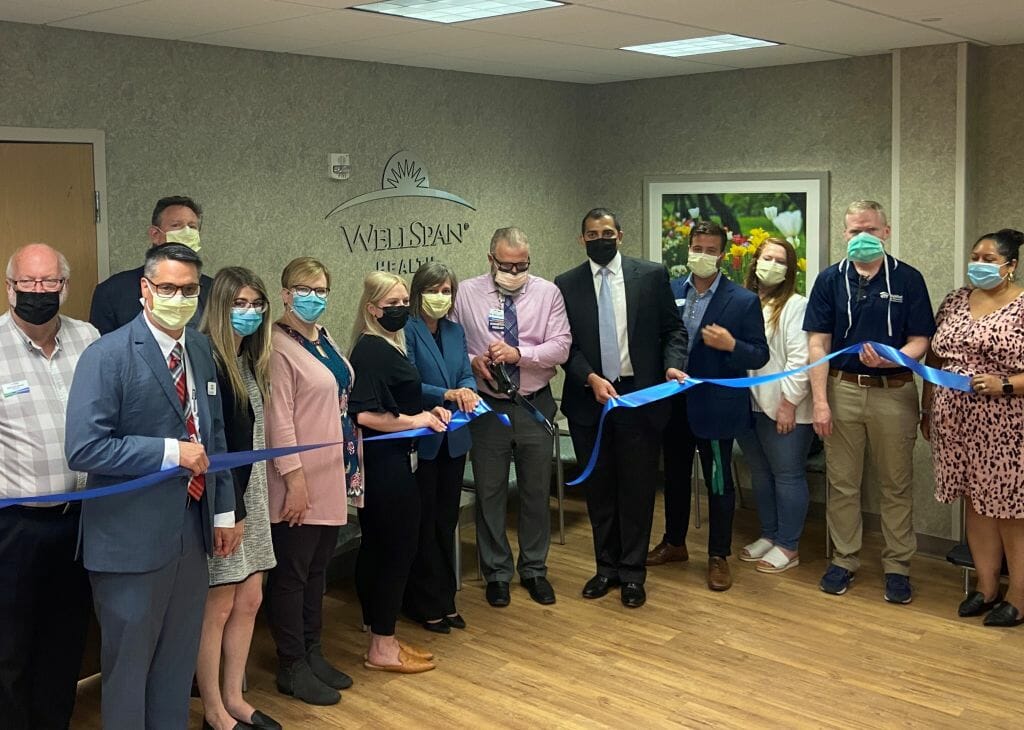 WellSpan Health recently announced the opening of its first practice location to perform minimally invasive outpatient vascular procedures.
Under the direction of Dr. Andrew Mullins and Dr. Aditya Sharma, WellSpan Cardiovascular Interventional Radiology will offer full-service vein care including evaluation, diagnosis, and treatment.
"This practice is enhancing the way we care for our patients at WellSpan," said Niki Hinckle, vice president of service line development and diagnostic services. "Thanks to advancements in technology and the use of it here at WellSpan, we are able to provide high-quality care for these services without admission to a hospital."
The procedures available at the new location are minimally invasive and image-guided to diagnose and treat blood vessel and heart diseases without surgery. Patients are awake during the procedure.
"Doing this type of procedure outside of the hospital allows us to have better relationships with our patients. We can see them from the beginning for evaluation through follow-up," said Dr. Andrew Mullins, interventional radiologist. "We want each patient to feel comfortable and have a great experience."
WellSpan Cardiovascular Interventional Radiology is located in the Patrick O'Donnell Pavilion on St. Paul Drive in Chambersburg.
WellSpan plans to utilize this outpatient model for the expansion of similar services to our friends and neighbors in other WellSpan regions.
For more information about WellSpan Cardiovascular Interventional Radiology click here. 
This article is part of the premium ribbon cutting service provided to CVBA members at the Advocate level and above. Contact us for more information on how to be featured in the blog.