13th Annual Scoop-a-Palooza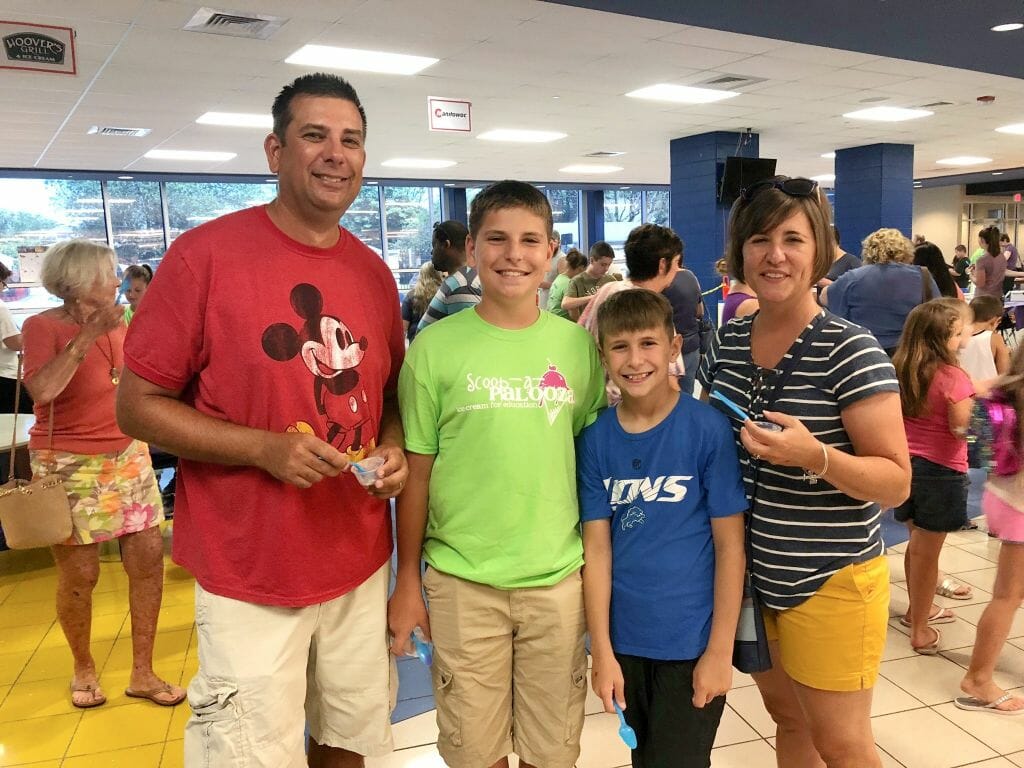 Scoop-a-Palooza, the Greater Chambersburg Chamber Foundation's yearly ice cream festival, brings back its in-person tradition along with the newly added Ice Cream Trail with visits to local vendors, prizes and events lasting throughout July.
Sponsored by ACNB Bank, Scoop-a-Palooza's in-person event will be held on July 9 at the Chambersburg Area Senior High School (CASHS). The event runs from 10:30 a.m. to 2 p.m. and will feature all-you-can-eat ice cream from local vendors with a chance to vote for your favorite ice cream. The Human Sundae event, sponsored by Volvo Construction Equipment, will return this year at 12:30 p.m. during the event.
The Ice Cream Trail will also be available for the entire month of July. A trail map is available to locate participating local ice cream shops. Participants take photographs of their sweet treats at different locations to enter to win prizes. The trail started as a virtual event during the pandemic and continues today as an alternative to explore local ice cream vendors and explore the Chambersburg area.
Tickets are required to enter the event and are available to purchase online at ScoopaPalooza.org or in-person at the Greater Chambersburg Chamber of Commerce office. Buy tickets before July 8 and save $2 off adult tickets and $1 off children's tickets. Proceeds from the event will raise money for educational programs offered through the Greater Chambersburg Chamber Foundation.

Visit ScoopaPalooza.org for event updates and the downloadable map. Scoop-a-Palooza is coordinated by the Greater Chambersburg Chamber Foundation, a 501(c)(3) affiliate of the Greater Chambersburg Chamber of Commerce.
The Foundation provides a mechanism to establish, administer and finance programs to meet the community's crucial and changing needs in line with the goals of the Chamber of Commerce. It is dedicated to promoting leadership, citizenship and workforce development. Contact Virginia Harriger at 717-264-7101 ext. 205 or email gharriger@chambersburg.org for more information.
Scoop-a-Palooza is part of ChambersFest, which continues through July 20. For a full schedule of events, visit Chambersburg.org/ChambersFest.