Pizza Cutting Celebration: Ledo Pizza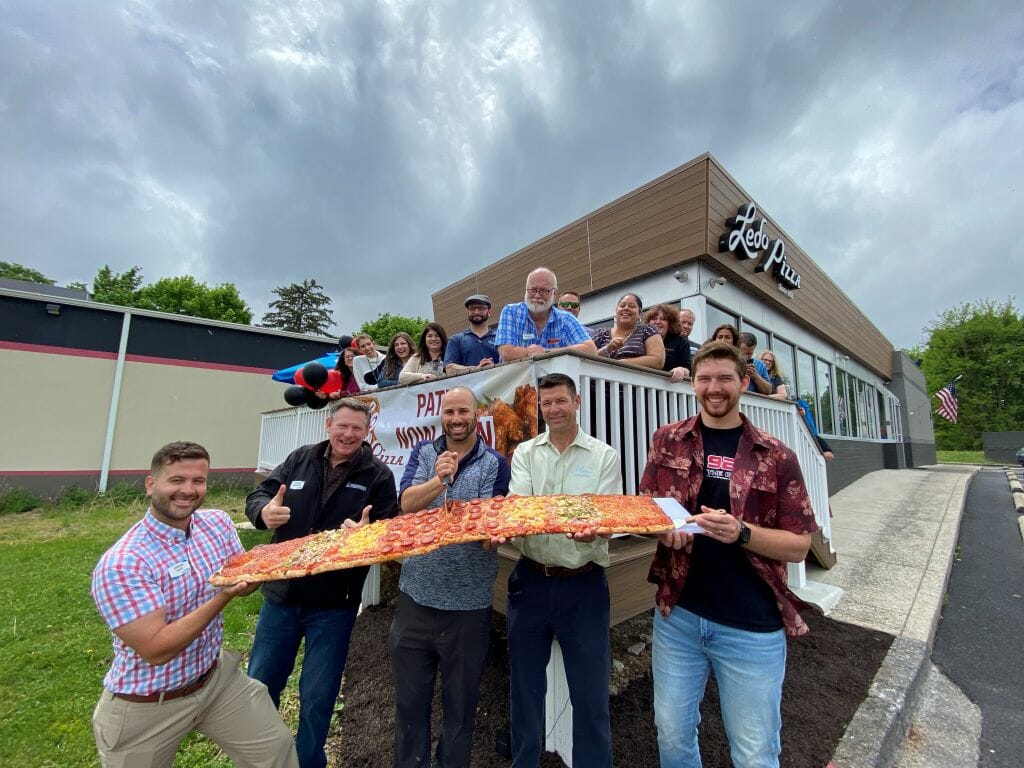 We enjoyed a wonderful gathering at Ledo Pizza in Chambersburg as we recognized the Grand Opening of their new patio with a Pizza Cutting Celebration! Ledo Pizza is celebrating all day on Friday and Saturday with refreshments, giveaways (including pizza for a year) and live music from 104.7 WAYZ, 101.5 Bob Rocks and 92.1 The Goat.
Ledo Pizza in Chambersburg has delicious square pizza, subs, wings, soup, salad, pasta and so much more! They are located at 1300 Lincoln Way East in Chambersburg. Whether you are looking for a fun pizza night or are planning your next big event, Ledo Pizza has many dining options. Call them at 717-660-0306 or visit www.ledopizza.com.
Ledo Pizza is an advocate member of the Cumberland Valley Business Alliance. For more information about CVBA, please contact Jordan Nace at jnace@chambersburg.org.