Leadership Franklin County Graduates 14 Students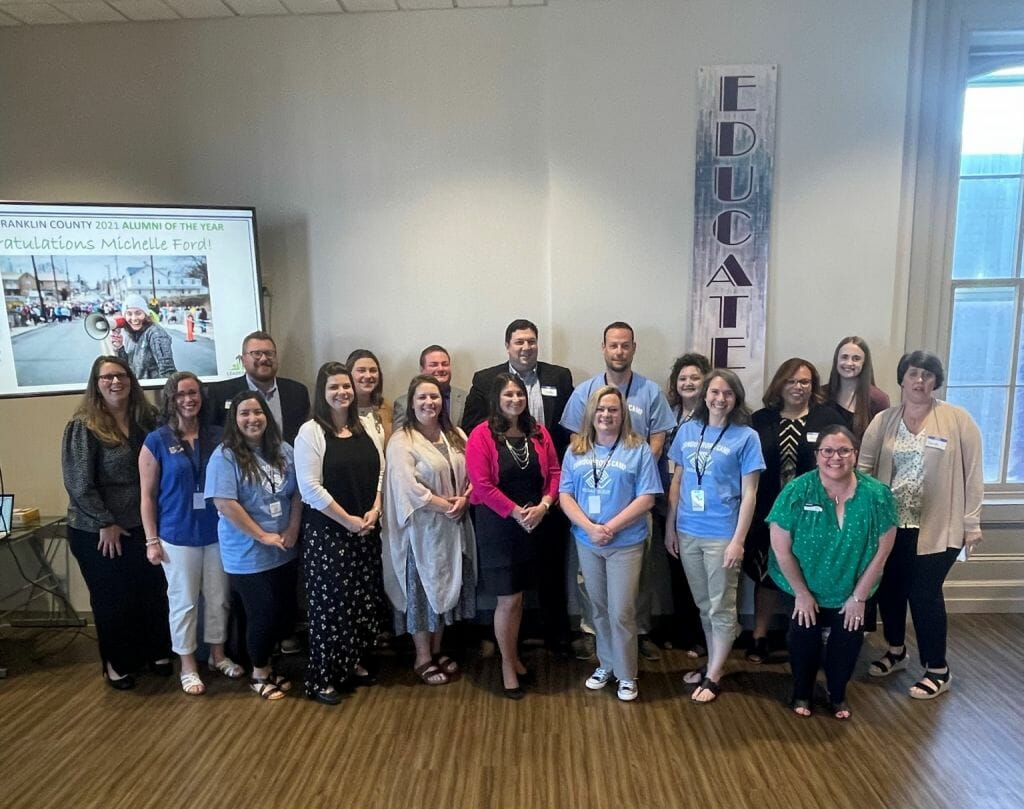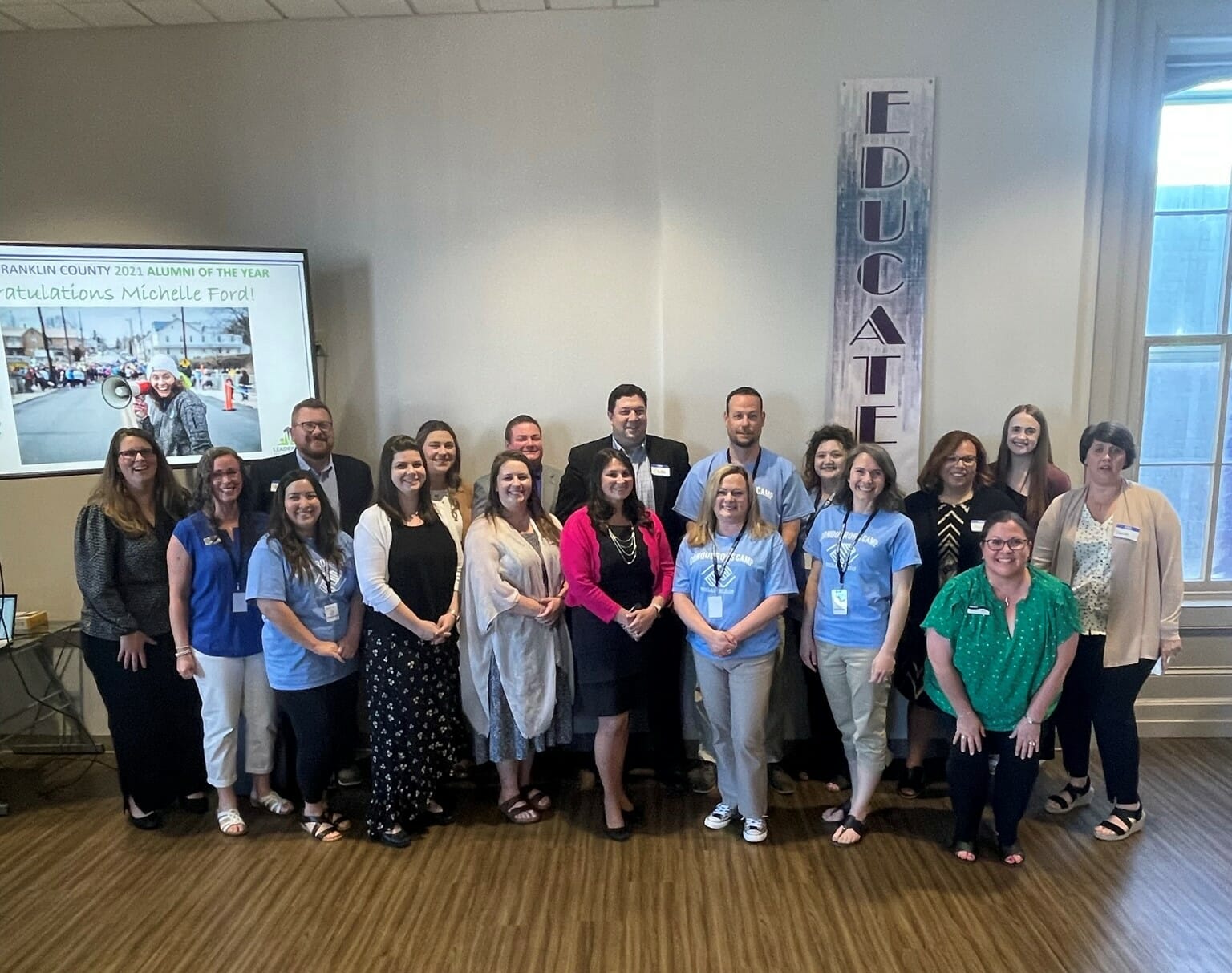 The Greater Chambersburg Chamber Foundation graduated 14 community members and announced the 2021 Alumni of the Year during its 36th Annual Graduation Ceremony held at the 11/30 Visitors Center in Chambersburg.
Known as Leadership Franklin County (LFC) Community, the program is a nine-month leadership training course where professionals gain leadership skills, learn more about the community and find ways to serve local nonprofits.
The 2022 graduates included Wendy Arispe of Franklin County Visitors Bureau, Scott Bert of Herbert, Rowland, Grubic, Inc., Christy Caution of Letterkenny Industrial Development Authority, Monica Diehl of Keystone Health, Hillary Dunning of Herbert, Rowland, Grubic, Inc., Heather Ellerbrock of Wilson College, Robert Greening of SEK, CPAs & Advisors, Laiton Heckman of VerStandig Broadcasting, Stacy Lehman of Shalom Christian Academy, Denette Leigey of Patriot Federal Credit Union, Rebecca Petersheim of Chambersburg Area School District, Danielle Ritter of F&M Trust, Derek Taylor of Starr Insurance and Betsy Yumlu of F&M Trust.
The students gathered once per month for leadership training, met with community leaders and visited different businesses throughout the region. They also worked outside of the classroom in teams to complete service projects for local nonprofits including the Franklin Together Reentry Coalition, IceFest PA and Boys & Girls Club of Chambersburg and Shippensburg.
"Our students worked very hard this year to build their leadership skills and support the community through their individual projects," said Virginia Harriger, executive director of the Greater Chambersburg Chamber Foundation. "They join our strong network of community leaders and we know they will continue to look for opportunities to make Franklin County a better place to live and work."
The Foundation also recognized Michele Ford as the 2021 LFC Community Alumni of the Year for her exceptional volunteer service in Franklin County. She is involved in the Leadership Franklin County Alumni Committee as Race Director for the Ice Fest Run Your Ice Off 5k and many other community committees.
Applications to join the next LFC Community class are now available. Tuition is $1,300 with scholarships available; applications are due by June 15 and can be found at Chambersburg.org/Leadership. Special thanks to F&M Trust for sponsoring the LFC Community Class of 2022.
Leadership Franklin County is an initiative of the Greater Chambersburg Chamber Foundation, a 501(c)3 organization, and an affiliate of the Greater Chambersburg Chamber of Commerce. It is dedicated to promoting leadership, citizenship and workforce development. Learn more at Chambersburg.org/ChamberFoundation.