Ribbon Cutting: Well with Rae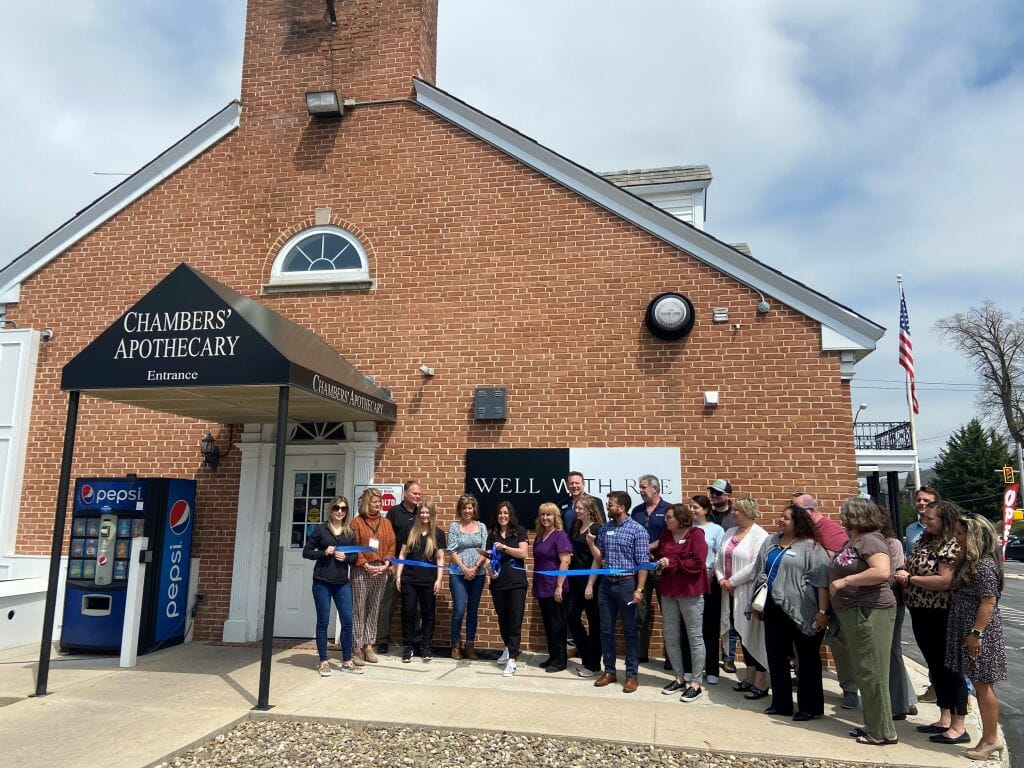 Dr. Rachel Long celebrated her new health and wellness center, Well with Rae, today with a ribbon cutting ceremony – congrats! The business is located at 278 Lincoln Way East on the upstairs floor of Chambers Apothecary. Their services include naturopathic consulting and testing, ionic foot bath, massage, halotherapy salt cave, reflexology and more.
Their alternative and holistic health services are designed to help you be well, eat well and live well. Rae is a doctor of naturopathy and a health-lifestyle blogger that is focused on holistic health. Learn more about Well with Rae by visiting their website or calling 717-660-2320.
Well with Rae is an advocate member of the Cumberland Valley Business Alliance. For more information about CVBA, please contact Jordan Nace at jnace@chambersburg.org.