Franklin County Historical Society Partners with Newspapers.com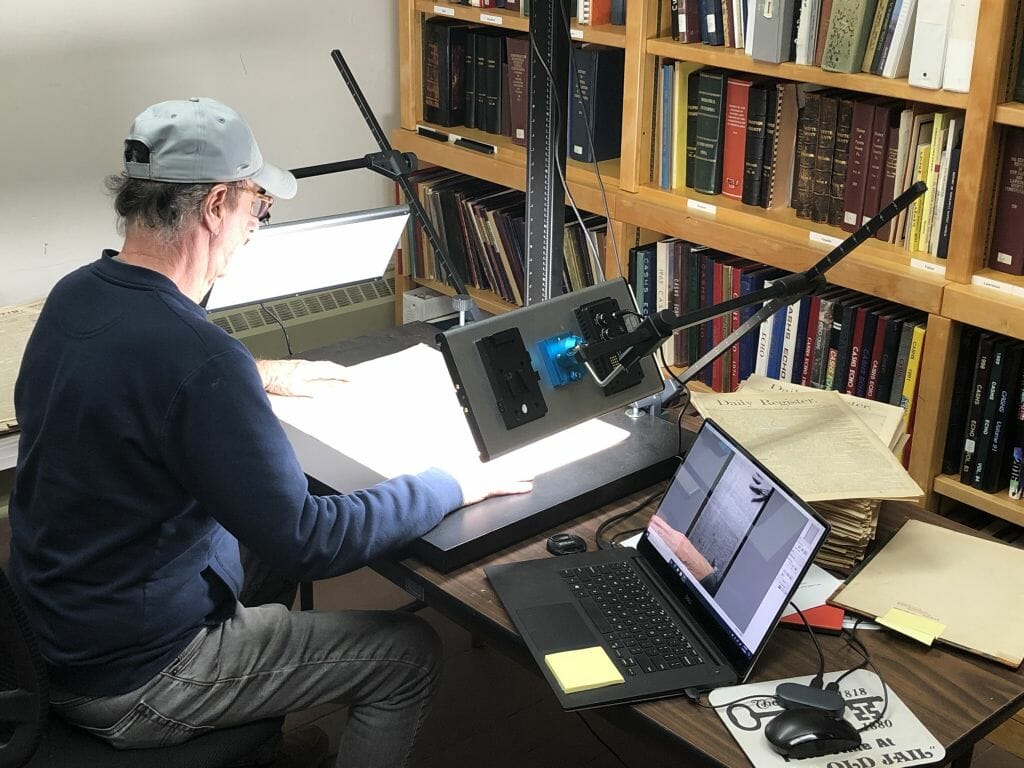 The Franklin County Historical Society- Kittochtinny (FCHS-K) is excited to announce its partnership with Newspapers.com that will preserve more than 100,000 pages of local Franklin County news from the 1790s to present.
Newspapers.com, based in Utah, approached FCHS-K about a year ago with the project, and FCHS-K is the first site to be selected for this major archival endeavor. Many local newspapers have never been scanned and will be uploaded for the first time to Newspapers.com using the recently installed equipment. Other newspapers are in poor shape and the project will preserve them for generations to come.
Volunteers are being trained by the FCHS-K staff, and the project will require many volunteers hours to scan an estimated 100,000 pages. Newspapers from Chambersburg, Mercersburg, Greencastle, Shippensburg and Waynesboro will be included. Some of the news publications will include Chambersburg Times, Chambersburg Whig, Daily Register, Daily Herald, Franklin Telegraph, The Echo Pilot, Mercersburg Journal, Chambersburg Gazette and others. Many of the existing newspapers on Newspapers.com such as Franklin Repository and People's Register will be updated to include years that are missing.
Community members interested in volunteering to scan the pages may contact the project leader, Neil Rensch, President of FCHS-K. His email address is nbhrensch@comcast.net. Once the project is completed, the equipment will be transferred to the next library or historical society.
The Society is extremely excited about this large project and wants to make sure the public is aware of the newspaper history that is available in Franklin County. Franklin County Historical Society-Kittochtinny has made all newspapers from Franklin County available free to its members through the FCHS-K web site. www.franklinhistorical.org. You can become a member of FCHS-K by completing and paying the nominal fee of $25.00 a year.