Habitat for Humanity of Franklin County Finishes 51st Home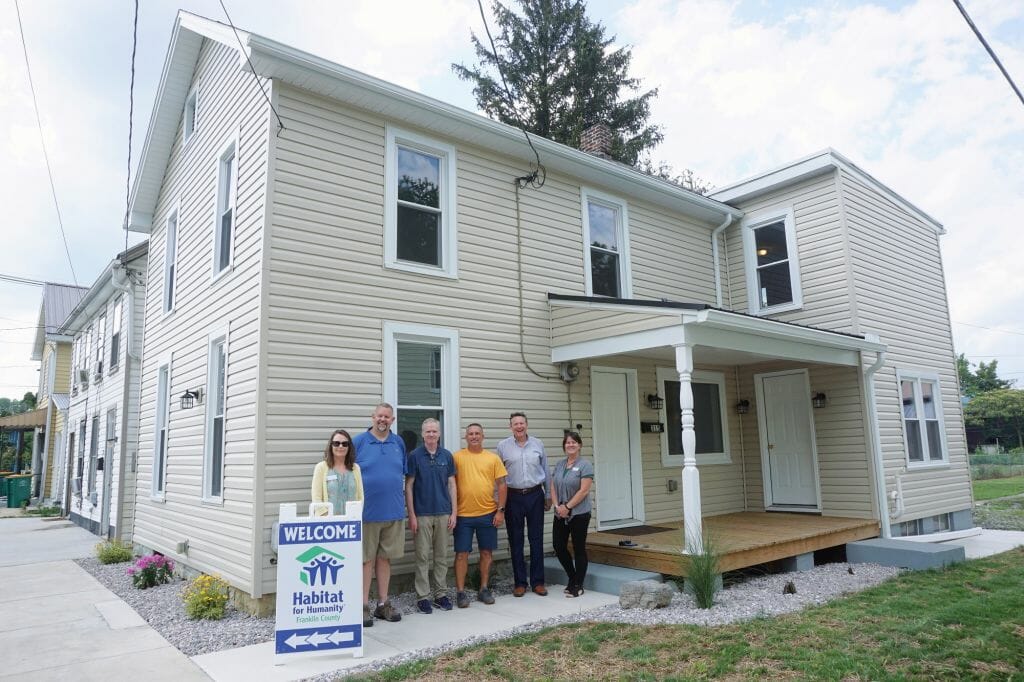 Habitat For Humanity of Franklin County is excited to celebrate the
completion and dedication of our 51st home, a rehab project, in Franklin County.

Through a partnership with the Chambersburg Area Development Corporation (CADC) and hundreds of
donors, Habitat for Humanity of Franklin County volunteers have completed its 51st home. An open house at the rehabilitated home located at 315 E. Liberty St in Chambersburg will be held on March 13 at 4 p.m. The festivities are free and open to the public but a RSVP is requested at: habitatfranklinpa.org/eliberty.

"This partnership with CADC for our 'Home Again' program achieves two things at the same
time" notes Community Engagement Director, Mark Story. "It helps a family in need of a safe,
decent and affordable house and also helps to stabilize downtown through invested
homeownership. We are particularly grateful for the forward thinking work that CADC does in
our area."

Habitat homes are true partnerships. It takes the entire community to build a home. The family
that will be receiving the home has invested more than 300 hours of "Sweat Equity" working on
the house and at the Habitat ReStore. The future homeowner has participated in Financial
Literacy Training, Home Maintenance education and more. Habitat for Humanity brings people
together and builds Homes, Communities, and HOPE, but more than a home, we build
Strength, Stability, and self-reliance.

About Habitat for Humanity of Franklin County: HFHFC was formed in 1993 and to date has
served more than 125 low to moderate income individuals and families in Franklin County and
around the world. This helps to achieve our vision of "A world where everyone has a decent
place to live" and ensures there is adequate affordable housing stock in Franklin County for
everyone to live, work, worship, and play. To learn how you can make a difference in our local
community through Habitat contact the office at info@habitatfranklinpa.org or 717.267.1899.
The office is located at 1502 Lincoln Way East in Chambersburg.