Pennsylvania Free Enterprise Week – Creating our next great workforce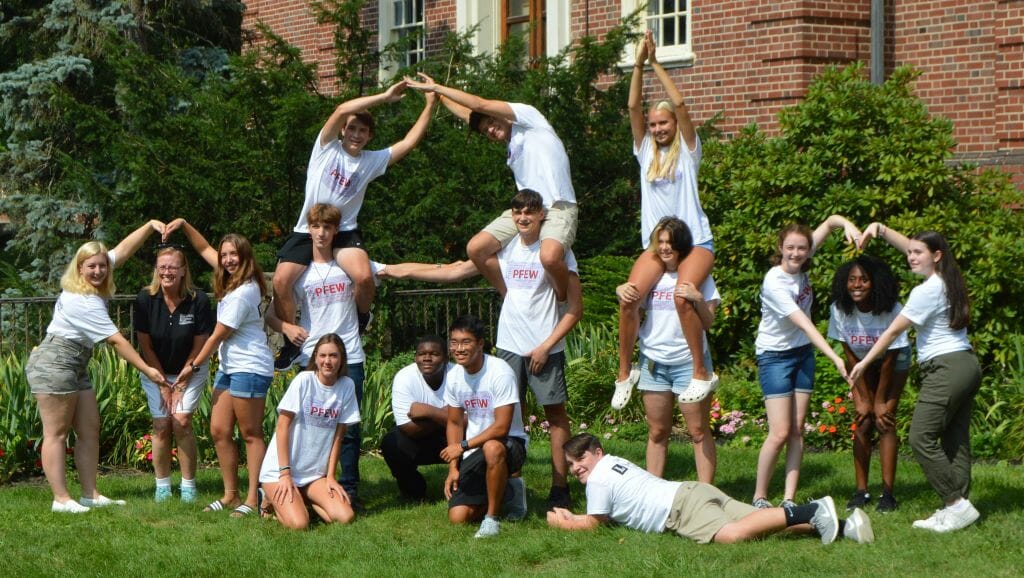 As your partner in supporting local business, we know how difficult it is to find and keep great employees. Many of our young people lack the knowledge and skills you need, or they leave to pursue opportunities because they simply don't know about the great local jobs available right here, right now. That's why we support Pennsylvania Free Enterprise Week (PFEW). PFEW is a youth development program like no other. It teaches high school students about business and our American free enterprise system and helps them develop job ready skills like leadership, communication, work ethic, finance, marketing and more that prepare them for great careers right here at home.
Offered by the Foundation for Free Enterprise Education (FFEE), PFEW holds multiple week-long summer sessions for rising high school juniors and seniors on the campuses of Lycoming College and the Pennsylvania College of Technology in Williamsport.
PFEW made a triumphant return to in-person learning in 2021, educating 1,139 students statewide. This summer, they plan to welcome 1,600 eager students to Williamsport for the 43rd year of this award-winning program. Students attend on a fully tax-deductible $625 sponsorship donated by a business, foundation, organization or individual. FFEE is an approved Educational Improvement Organization through the PA Educational Improvement Tax Credit (EITC) program. I encourage you to provide PFEW sponsorships for our local students and, if possible, volunteers for the sessions.
FFEE offers two other impactful programs that prepare students for the 21st century workforce. The Stock Market GameTM (SMG) teaches students in grades 4-12 about investing and financial literacy, and the Speaker Series helps students explore careers and develop the knowledge and skills needed to become great employees. All Foundation programs are singularly focused on promoting the ideals of business and the American free enterprise system and preparing our young people to become great business and community leaders. To learn more about PFEW or their other educational programs, please visit the Foundation's website, www.pfew.org, or contact Scott Lee, vice president of marketing & development for the Foundation for Free Enterprise Education at (814) 833-9576 ext. 8, or scott@pfew.org.