CASD Foundation Raises Funds for New Scholarships
The Chambersburg Area School District (CASD) Foundation has raised $6,100 so far for their new initiative providing scholarships for dual-enrollment students with demonstrated financial need.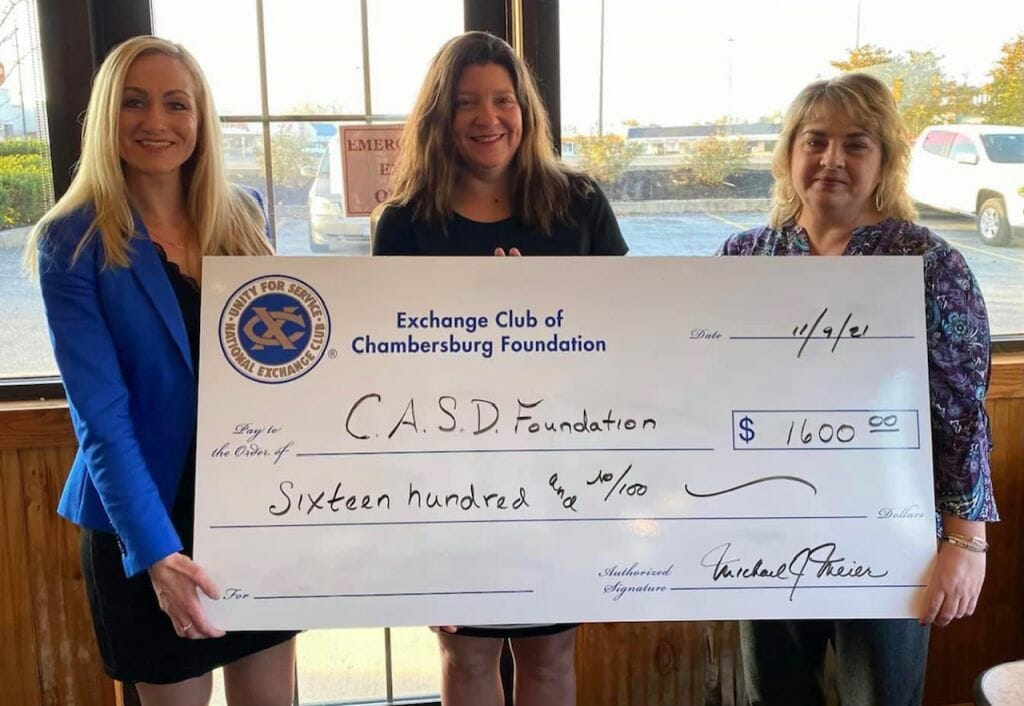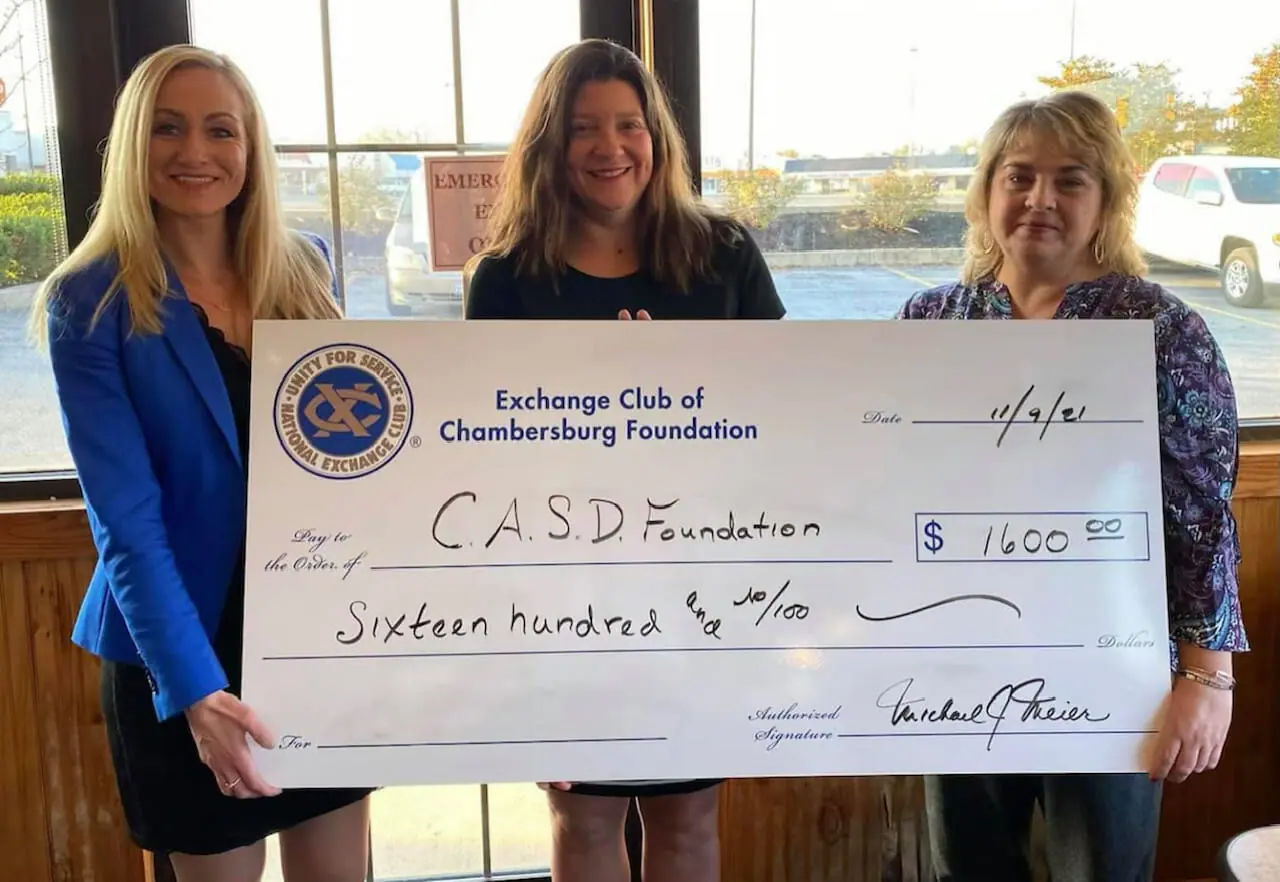 They received $1,600 from the Exchange Club Foundation and $3,000 from the Rotary Club Foundation. Congratulations!
Special thanks to the organizations involved in creating new financial aid opportunities for local students. For more information or questions about the CASD Foundation, contact Angela Lynch at angela.lynch@casdonline.org.