Grand Opening: Franklin County Judicial Center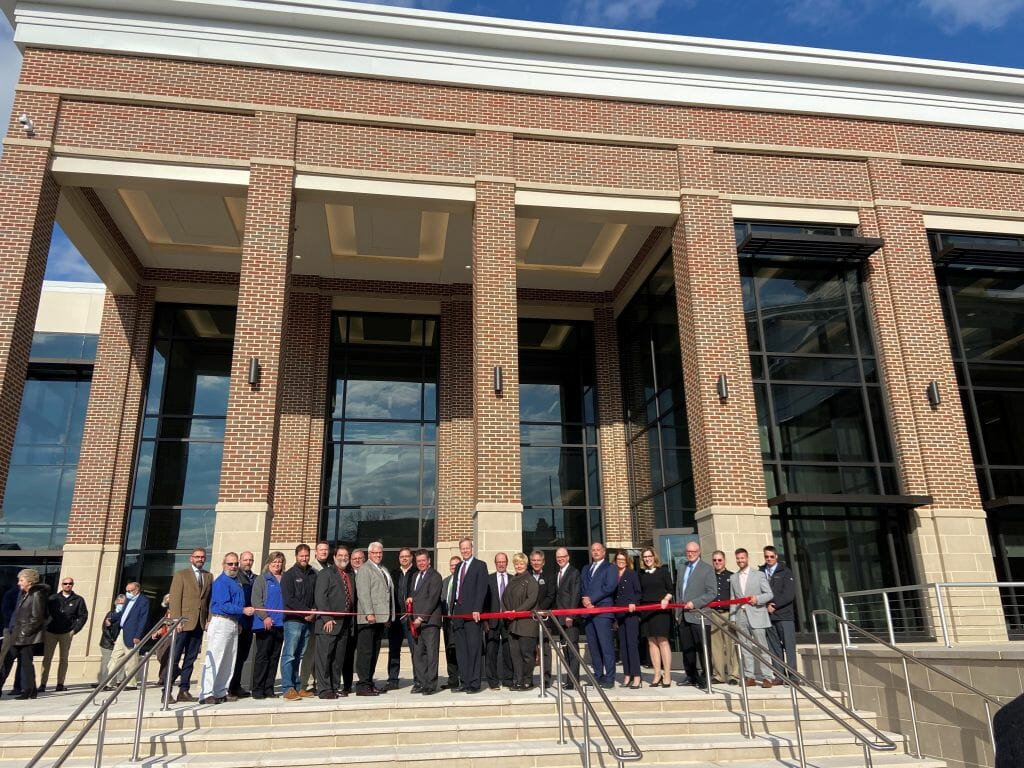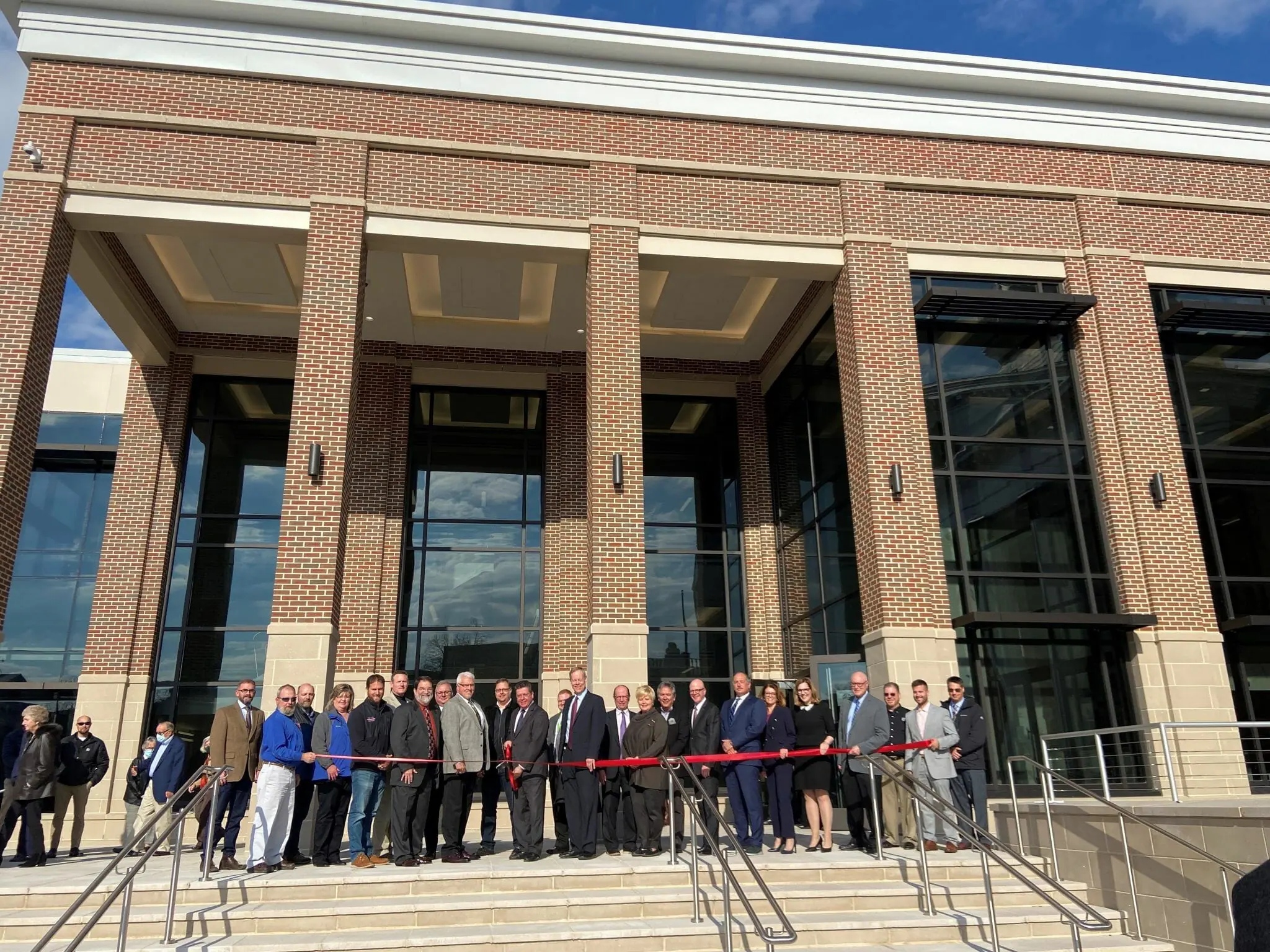 We were honored to participate in the Grand Opening and Ribbon Cutting of the Franklin County Judicial Center with business and community members! Located on the first block of Main Street, the new facility is adjacent to the historic Old Courthouse in downtown Chambersburg.
The project broke ground in October 2019 with the goal to enhance the effectiveness and efficiency for the law enforcement and judicial professionals in our county while improving the safety and security of those utilizing the court system. During the Grand Opening ceremony, we were privileged to hear from Commissioners Dave Keller and Bob Ziobrowski, Mike Ross of Franklin County Area Development Corp., Honorable Shawn D. Meyers, our CVBA President Steve Christian and others.
On behalf of the business community in Franklin County, we would like to thank the Franklin County Government and the community stakeholders that worked together to complete this important project. For more details, visit www.franklincountypa.gov.