Bulletproofing Your Business From Online Giants Seminar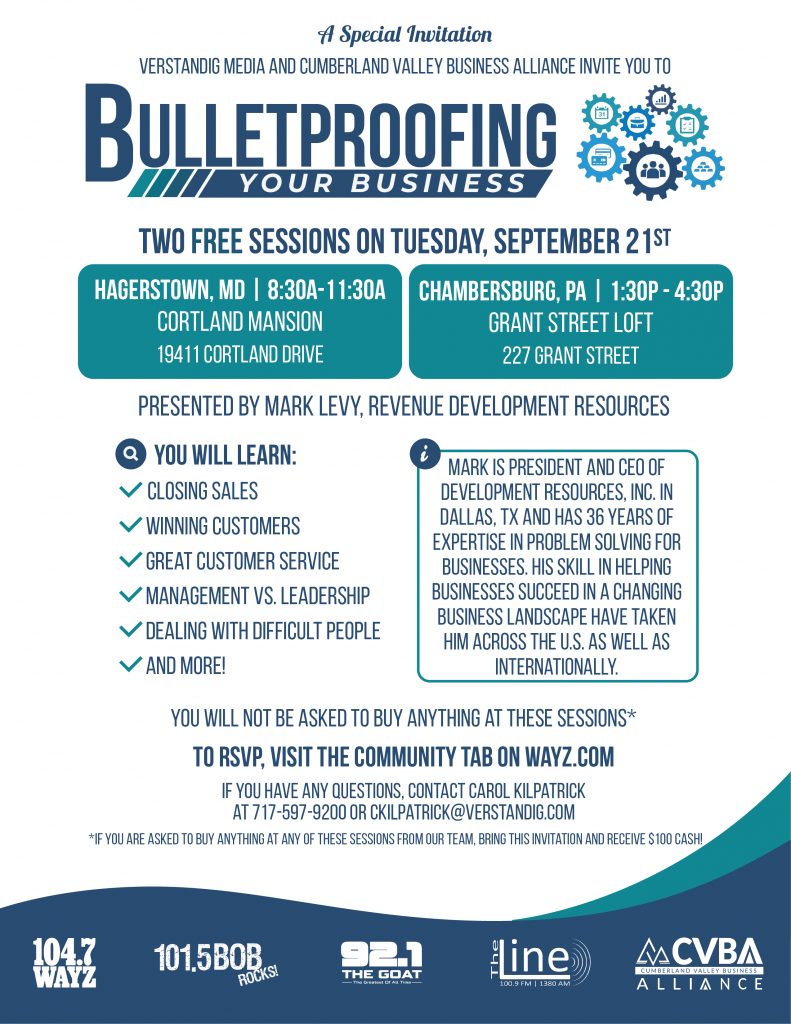 VerStandig Media and Cumberland Valley Business Alliance will host "Bulletproofing Your Business From Online Giants™," a free workshop designed to empower local business owners with key strategies to compete, thrive and grow especially in the era of online retail and service giants. The workshop will be held twice on Tuesday, September 21 8:30 a.m. – 11:30 a.m. at Cortland Mansion in Hagerstown, Md. and 1:30 p.m. – 4:30 p.m. at The Grant Street Loft in Chambersburg, Pa. Business representatives may register here.
This workshop is extremely timely as multiple research firms estimate that Amazon Prime Days 2019, 2020 and 2021 have already generated billions in sales at the expense of local business. Worse yet, in an exit poll, 61% of those buyers never thought about purchasing locally. This workshop will help all types of local business owners and operators become better prepared to close more business and keep that business in the future.
International marketing consultant, Mark Levy, President and CEO of Revenue Development Resources, Inc. (RDR), will lead this interactive workshop to help local business owners:
Close sales and win customers with exceptional customer service
Understand management vs. leadership
Get buy-in from their teams and more
Attendance is free, but registration is required to reserve your seat at wayz.com under the community tab. 
"We are thrilled to partner with the Cumberland Valley Business Alliance to bring this important information session to local business owners," says Vice President of VerStandig Media, Blake Truman. "Mark Levy is one of the top marketing and management strategists in the industry. His expertise is diverse and includes all the tools a business owner needs to compete against and alongside the giant online retailers."
With the rise of e-commerce and technology, it has become increasingly difficult for businesses to modernize and transform to meet the needs of their ever-changing customer needs and wants. This event will give businesses the toolkit for success in the 21st century.
"I'm honored to be able to conduct 'Bulletproofing Your Business From Online Giants™' in conjunction with VerStandig Media and Cumberland Valley Business Alliance," says Mark Levy, President and CEO of Revenue Development Resources, Inc. "Working together, we all look forward to helping area companies close and retain more local business!"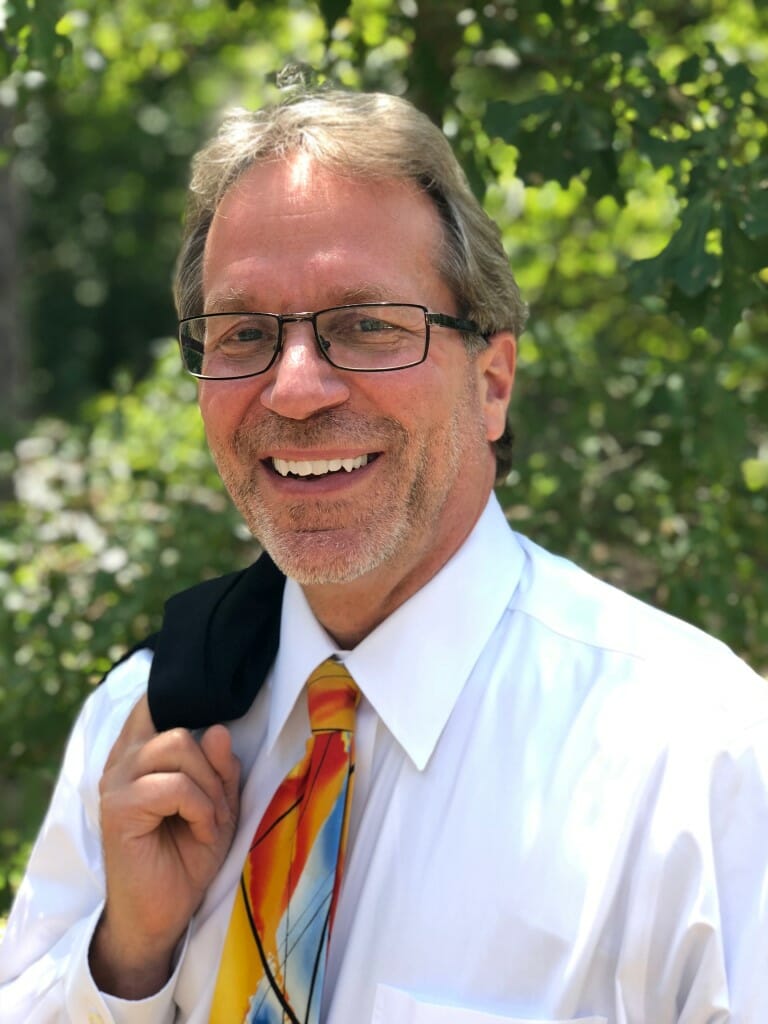 Mark Levy has 40+ years of experience and expertise in growing organizations' teams, profits and impact. As President and Co-Founder of Dallas based Revenue Development Resources (RDR), Mark is a widely-known and highly-respected public speaker, sales and management trainer and coach, and business development consultant. Mark's abilities to coach, train and entertain, have led him to present to hundreds of audiences. He has spoken for hundreds of Chambers of Commerce, CPA groups, civic groups and privately-owned companies striving to grow, as well as National Guard Battalions looking to multiply their recruitment numbers and grow their leadership skills. Mark contributes to the LBS Video Training Series, has served as lead instructor for the Florida A&M NAB Education Foundation Media Sales Institute, and as guest instructor for the NABEF's Executive Development Seminar.
Mark's delivers "uncommon sense" content, packaged in pragmatic and proven, go-to market strategies that are foundational for every industry. He has coached thousands of individuals who have soared to top impact levels, translating into strong teams and millions of dollars in sales for organizations and companies.