Book Signing: The Calling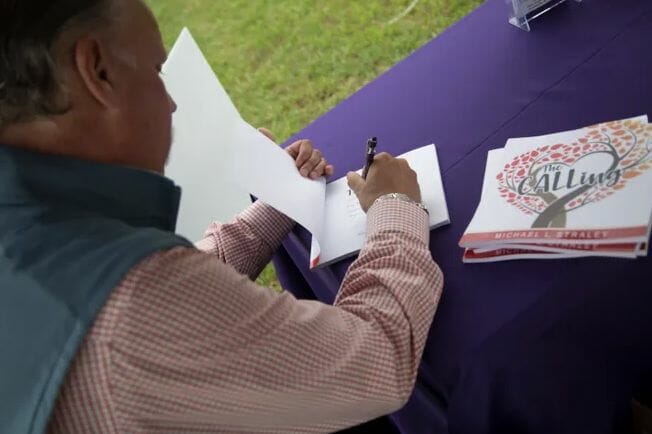 The Greencastle-Antrim Chamber of Commerce (G-ACC) is excited to welcome Michael Straley on August 31 to their building for a book signing of his new work, "The Calling." The community is invited to attend this free event at the G-ACC 217 East Baltimore Street in Greencastle from 4 to 6 p.m.
The book takes its readers on an emotional journey of parents struggling to understand their daughter's battle with addiction, the grief of losing a child and their valiant efforts to make a difference in the lives of others fighting the same addiction. The day of the book signing, August 31, is also National Overdose Awareness Day.
All proceeds from the event will benefit Leah's Legacy. Learn more about their mission here. To read more details about the Straley family's journey, read the news article by the Echo-Pilot.