Beside the Point: DICE Office Equipment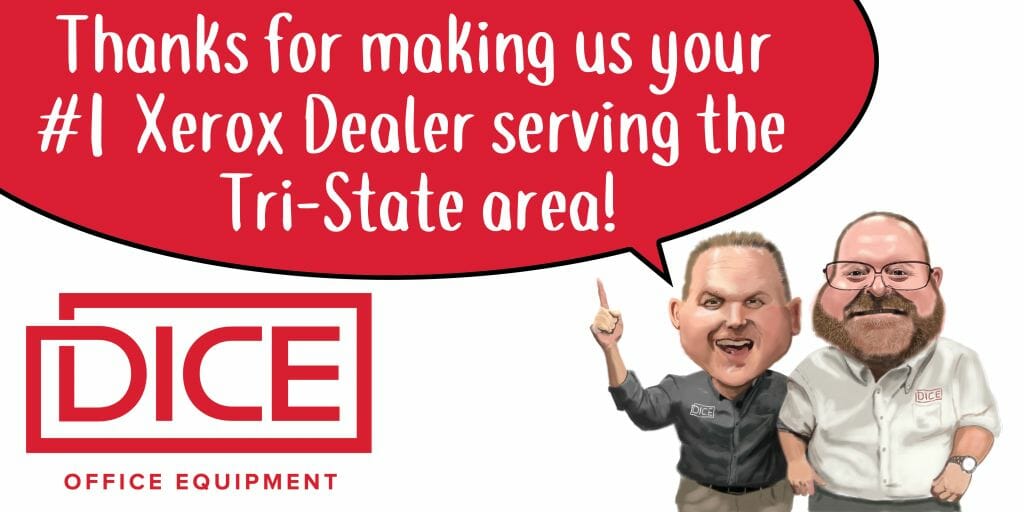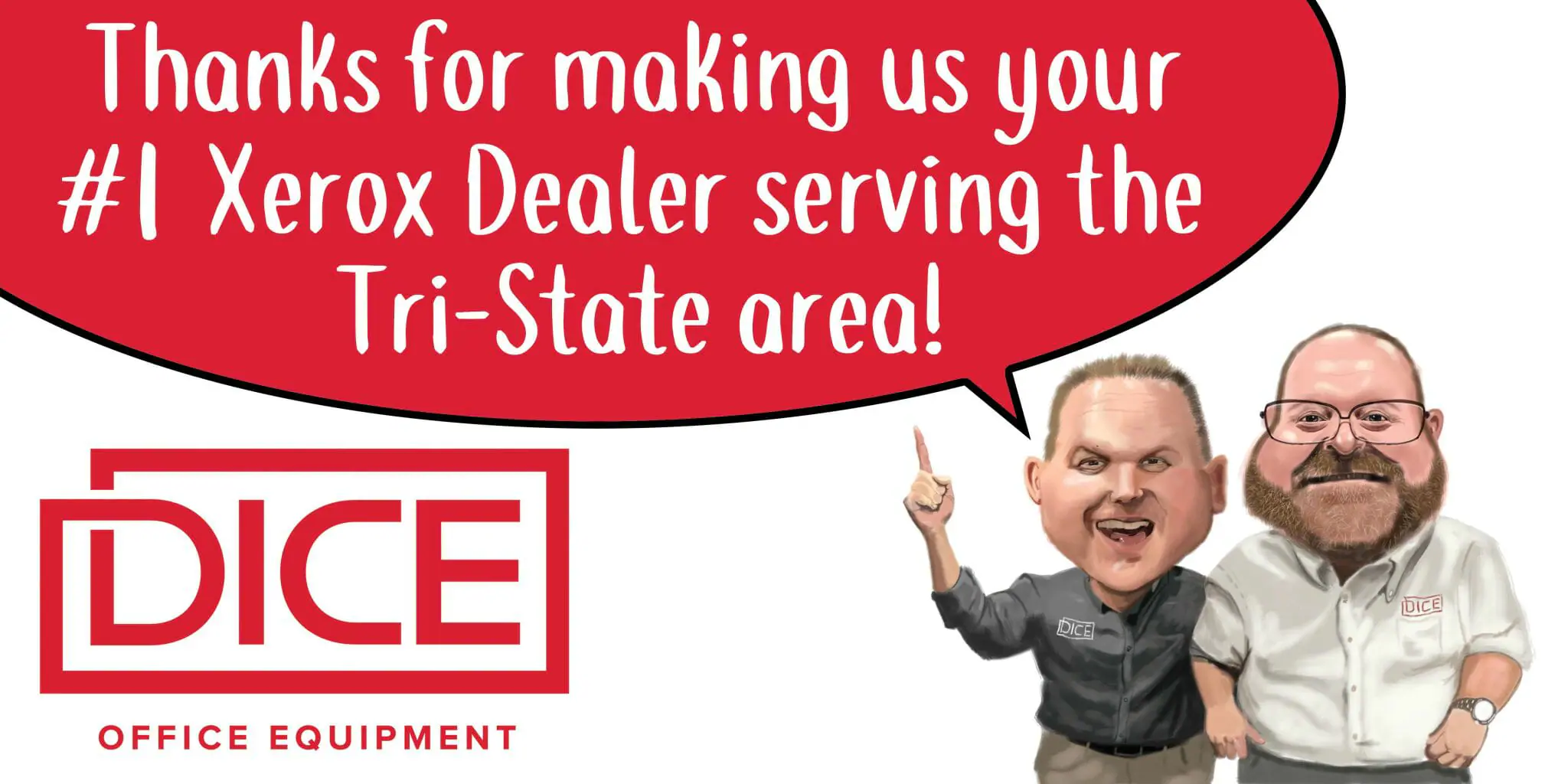 STOP! Before you go to a big-box store to buy a small multi-function, all-in-one printer… consider a few things.
First, how much are you going to use this machine? Second, how confident are you that you'll find the best solution for your needs at the store? Third, have you considered your operating costs for the machine?
Whether you're looking for a small machine for the office or your home, it's worth getting expert advice. At DICE Office Equipment, you get the help of our teams' 25+ years of experience in the industry, helping people just like you find the best solution, at a competitive price, for their situation.
The reality is that most small copiers have very small cartridges that can cost $40-$80 per set. These cartridges can print 300-500 pages, and the cost for each printed page can range from $0.04-$0.08 per black/white page and $0.20-$0.35 per color page. Compare this to a XEROX machine from DICE which has a set price of $0.03 per black/white page and $0.14 per color page.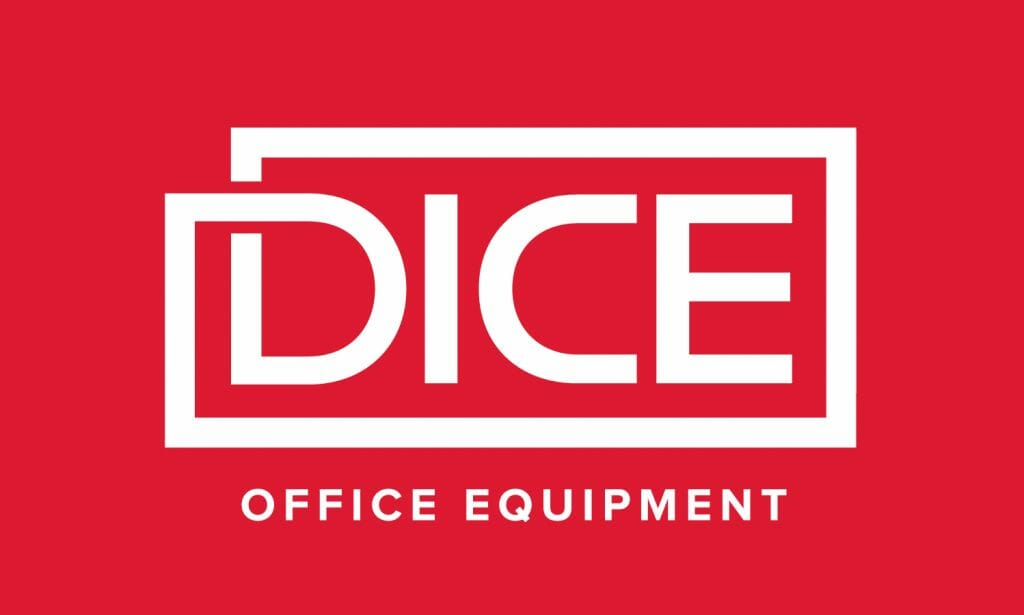 While these numbers may seem insignificant, when you calculate these rates over the lifetime of a machine, the savings are remarkable. To operate your new XEROX machine, you could pay less than half of what you would pay on a "cheaper" machine from a big-box store.
On top of lower operating costs, a XEROX machine from DICE includes unlimited FREE toner, parts, and labor! Your machine will automatically order its own supplies, shipped straight to your door.
You also have the comfort of knowing XEROX offers a full replacement guarantee if the machine fails to operate or becomes unreliable within the first 10 years.
DICE Office Equipment works to find you the best product at the best price to make sure you are up and running with the comfort of knowing a local business has your back if something goes wrong.
Want to learn more about a XEROX from DICE? Give them a call today at 717-597-0300.
Beside the Point is a member spotlight opportunity reserved for Cumberland Valley Business Alliance members at the Advocate, Champion, Visionary and Stakeholder levels. If you're interested in upgrading your membership, please contact Jordan Nace at jnace@chambersburg.org.
Content submitted by members of the Cumberland Valley Business Alliance (CVBA) may contain advertisements and/or links to third party sites. CVBA does not endorse nor advocate for the advertised product, event, service or company, nor any of the claims made by the content and takes no responsibility for promises made or the quality/reliability of the products/services offered.