Ribbon Cutting: Keller Williams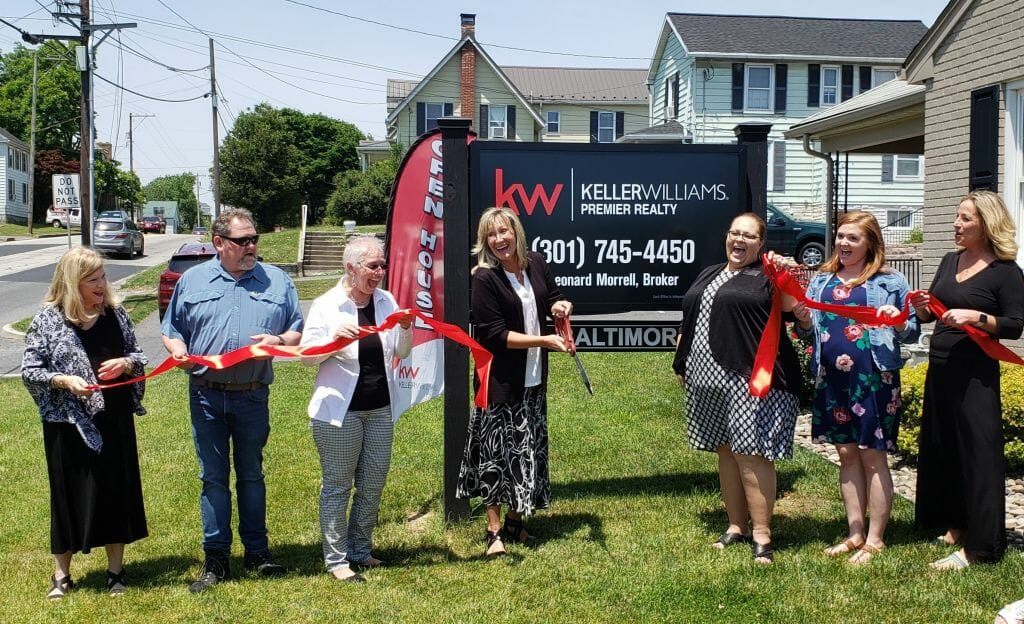 Keller-Williams Premier Realty LLC, located at 335-A West Baltimore Street, Greencastle, Pa., celebrated their Ribbon Cutting and Grand Opening on Friday, June 18, at 12:30 p.m.
Keller Williams ("KW"), the world's largest real estate technology franchise by agent count, and the U.S. leader in units and sales volume, has expanded its Hagerstown, MD Market Center into Greencastle, PA with the opening of Keller Williams Premier Realty Greencastle Branch Office. The newest Keller Williams Branch Office will be led by Susie Miller, Operating Principal, and Adrienne Weldon, CEO / Team Leader of Keller Williams Premier Realty.
KWRI is home to 167,464 agents in the United States and Canada and 12,912 agents operating outside of the United States and Canada, for a total of 180,376 agents worldwide, as of March 31. The company's models, systems and culture attract and retain the best agents in the business. "At Keller Williams, we remain committed to providing agents with the best culture, training, coaching and technology to continue to outpace the market of the moment," said Marc King, president, Keller Williams. "We believe our results speak best on those efforts."
"We are proud of the way we do business and we hope Greencastle and surrounding area residents will think of us when they think of real estate," said Adrienne Weldon. To contact Keller Williams Premier Realty call 301.745.4450 or email AWeldon@kw.com.
Keller Williams Premier Realty is a new member of the Cumberland Valley Business Alliance, which provides membership in the Greencastle-Antrim Chamber of Commerce and the Greater Chambersburg Chamber of Commerce.