Beside the Point: M&T Bank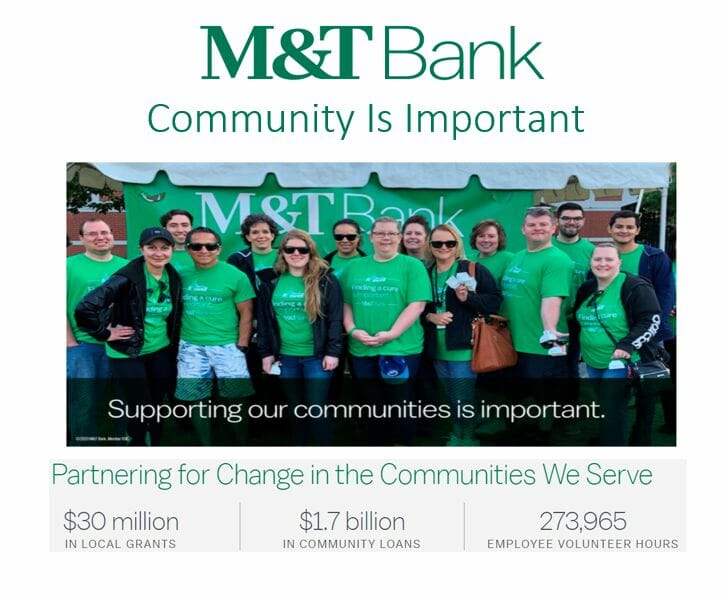 For more than 160 years, M&T Bank has helped people and businesses manage their money and make sound financial decisions so they can live better today and realize their goals for tomorrow. Whether you're buying a home, building a business, or broadening your career, M&T helps its customers make a difference every day in communities throughout Pennsylvania, New York, New Jersey, Delaware, Connecticut, Maryland, Virginia and Washington, D.C.
With almost 700 branches and 1,500 ATMs throughout the Mid-Atlantic and Northeast regions, M&T is focused on being the bank for all communities it serves, providing not just financial services but also other resources a community needs. In the past decade, M&T has contributed more than $263 million to nonprofit partners throughout its footprint – charitable giving that continues today. The bank also knows the vital role small businesses play in its communities and takes pride in being one of the nation's top small-business lenders year after year. When the COVID-19 pandemic struck, M&T worked quickly to approve billions of dollars of federal Paycheck Protection Program (PPP) loans for tens of thousands of businesses – the vast majority of them small businesses with fewer than 50 employees.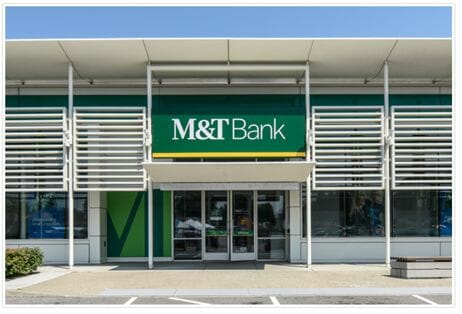 Visit our Financial Education Center
We've built a financial education center with you in mind. Wherever you are on your financial journey, M&T Money Mentor can help. Explore at your own pace topics like budgeting, credit management, building wealth & retirement, and more. It's like having the expertise and knowledge of an M&T Banker anywhere you go. Visit our Financial Education Center for more information.
Schedule an Appointment!
For more information about M&T and how we can help you, please visit a M&T branch in your community or the bank's website at mtb.com. Schedule An Appointment in-person, by phone or virtually with one of our experienced professionals.
Beside the Point is a member spotlight opportunity reserved for Cumberland Valley Business Alliance members at the Advocate, Champion, Visionary and Stakeholder levels. If you're interested in upgrading your membership, please contact Jordan Nace at jnace@chambersburg.org.
Content submitted by members of the Cumberland Valley Business Alliance (CVBA) may contain advertisements and/or links to third party sites. CVBA does not endorse nor advocate for the advertised product, event, service or company, nor any of the claims made by the content and takes no responsibility for promises made or the quality/reliability of the products/services offered.