Grand Opening: American Print Consultants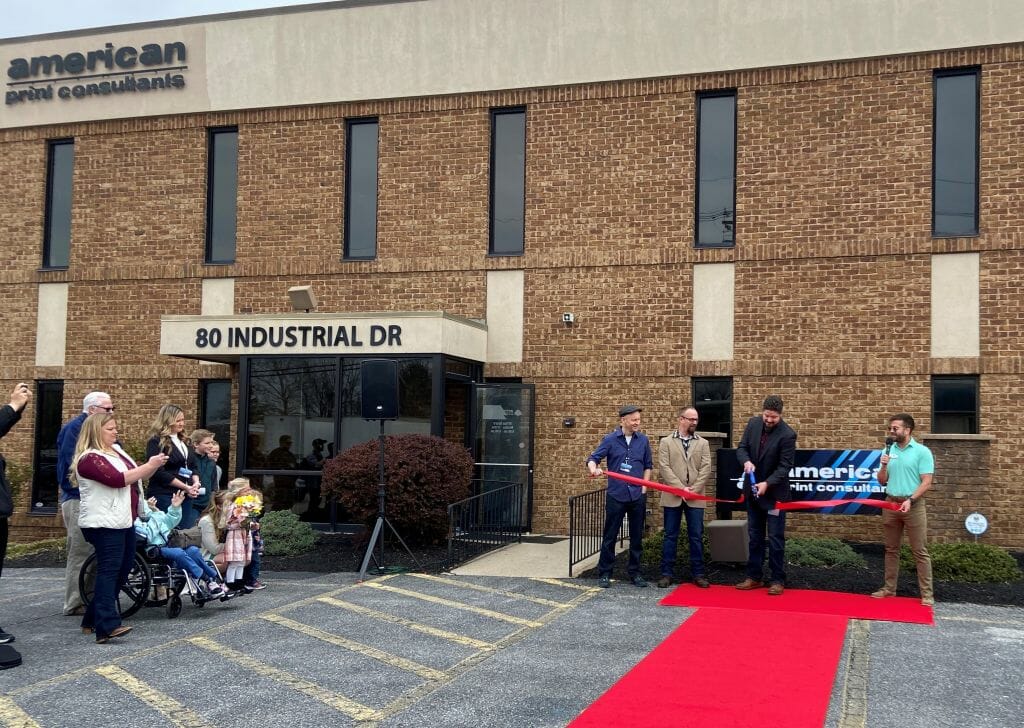 Congratulations American Print Consultants (APC) on your new facility at 80 Industrial Drive in Chambersburg! APC staff, customers, business leaders and community members gathered to celebrate the occasion with a ribbon cutting ceremony today. The event included a tour of their 32,000 sq.ft. facility as well as product demonstrations and training sessions.
Representatives from their vendor partners were onsite to answer questions and perform product demos. Vendors included Mimaki, Mutoh, HP, Graphtec, Beaver Paper, Practix, Royal Soverign, Ultraflex, Banner-Ups, FDC, Mactac, Dreamscape Wallcoverings, Yarrington Mills, INX Digital Inks, Marabu Inks and Caldera RIP.
APC specializes in the sales and service of large-format inkjet printers for dye-sublimation, solvent and UV-cured printing. Founded and staffed by veteran technicians, APC is your premiere source for large-format and dye-sublimation printer repairs in the North-East and Mid-Atlantic. APC's technicians are positioned to cover large areas with their head office and showroom located in Chambersburg, Pa.
To learn more, visit APCInk.com or call 855.927.2465. Like them on Facebook by clicking here.
American Print Consultants is a champion member of the Cumberland Valley Business Alliance. For more information about CVBA, please contact Jordan Nace at jnace@chambersburg.org.