PA Judicial Court System Overview at Global Vision Christian School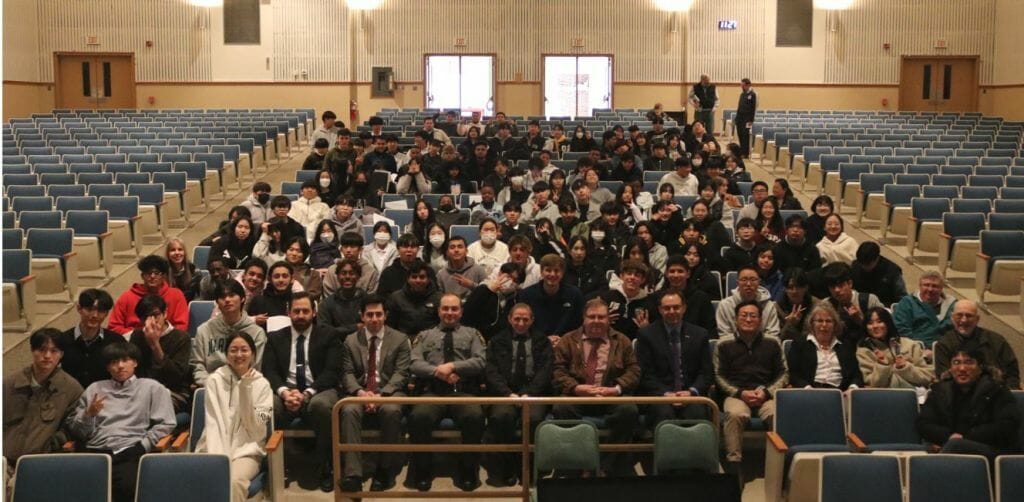 Global Vision Christian School (GVCS) hosted a PA Judicial Court System Overview for students in late March. Law professionals from throughout the area visited GVCS to share their knowledge and experience with the students.
The presentations included foundation information about the PA Judicial Court System, trial demonstrations and students performed skits that were used in the civil and criminal trial demonstrations. The students that assisted the law professionals were Eunse Jung, Ho Song Park, David Reyes Lopez, Yeoram Seo, Hyungjin Bae and Ye Young Lee. The experience provided all the students and faculty with an extraordinary learning opportunity!
GVCS would like to thank the Honorable Shawn Meyers, District Attorney Matt Fogel  and Chief Public Defender Casey Bogner for their support. Special thanks to Magistrate Judge Jody Eyer, Magistrate Judge Duane Cunningham, Assistant District Attorney Berk Demiral, Assistant Public Defender Chris Mosebrook, Trooper Angela Grube and Trooper Michael Myers for their continual service and dedication to the community!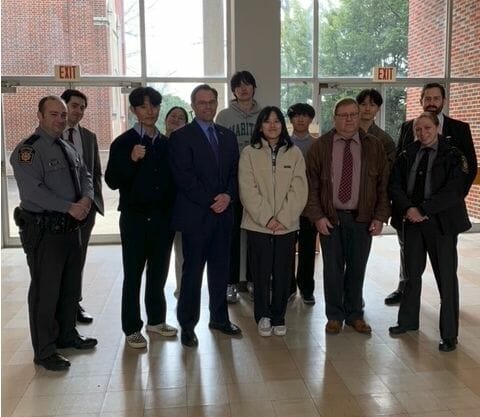 Global Vision Christian School is a visionary member of the Cumberland Valley Business Alliance. For more information about CVBA, please contact Jordan Nace at jnace@chambersburg.org.