Habitat for Humanity Property Rehabilitation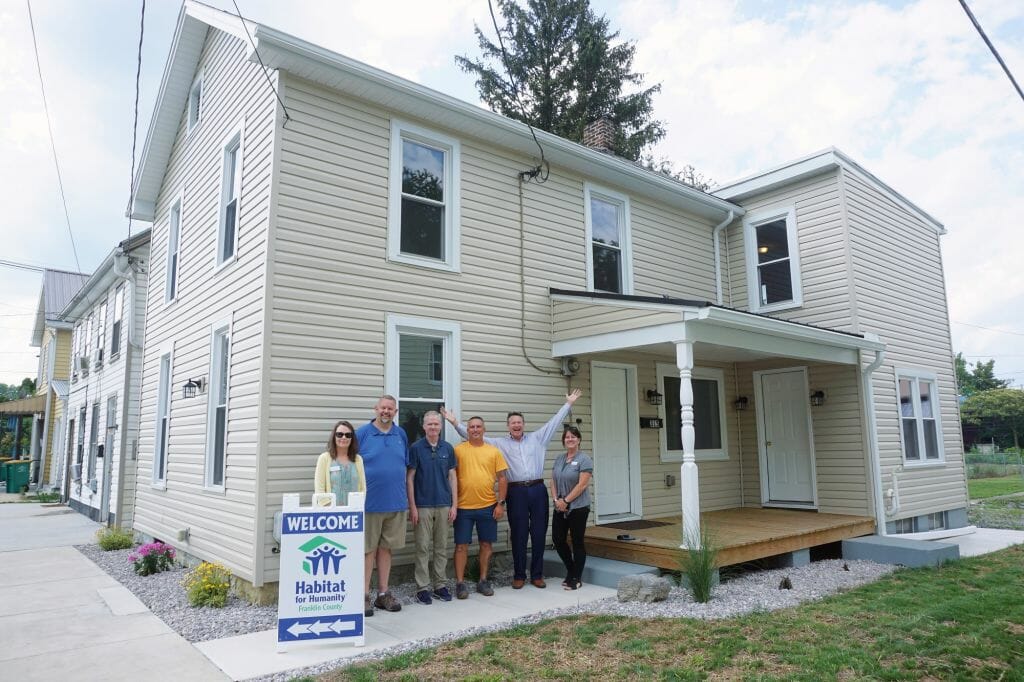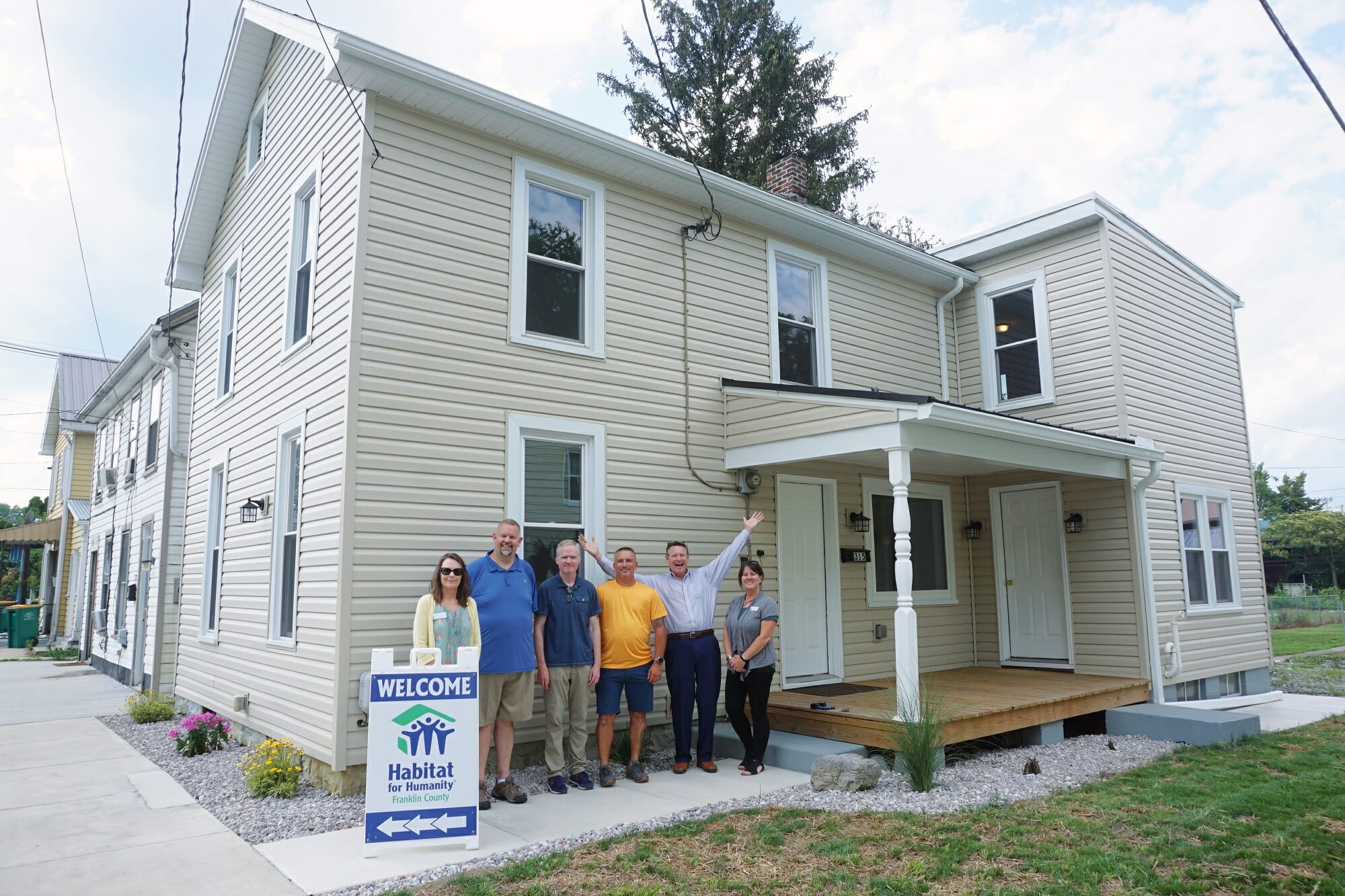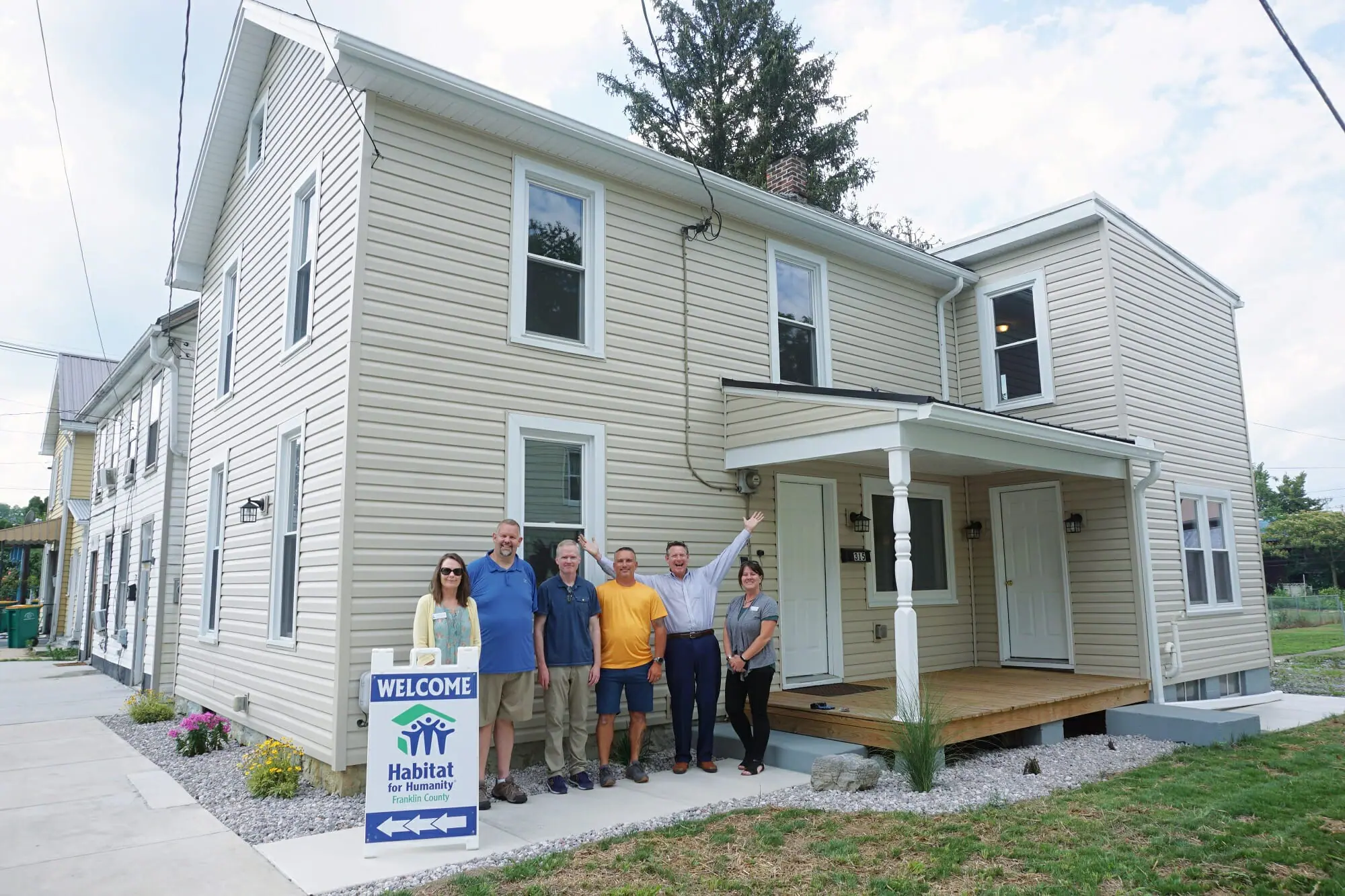 Congratulations Habitat for Humanity of Franklin County (HFHFC) completing another "Home Again" project in Chambersburg! We recently celebrated the project at 315 E. Liberty Street with other volunteers and staff of Habitat for Humanity.
The project located at 315 E. Liberty St in Chambersburg was a collaboration with the Chambersburg Area Development Corporation (CADC), an affiliate of the Greaterr Chambersburg Chamber of Commerce. CADC purchased the property and Habitat for Humanity completely rehabilitated it. With the hard work of many volunteers, this home will soon serve a local family in need.
This marks the third home rehabbed in Chambersburg in partnership with the CADC through the "Home Again" Program and the 49th Habitat Home in Franklin County. This Open House is a celebration of so many people coming together to improve our community and the lives of a local family.
HFHFC was formed in 1993 and to date has served more than 125 low to moderate income individuals and families in Franklin County and around the world. This helps to achieve our vision of "A world where everyone has a decent place to live" and ensure there is adequate affordable housing stock in Franklin County for everyone to live, work, worship, and play. To learn how you can make a difference in our local community through Habitat contact the office at info@habitatfranklinpa.org or 717-267-1899. The office is located at 1502 Lincoln Way East in Chambersburg.